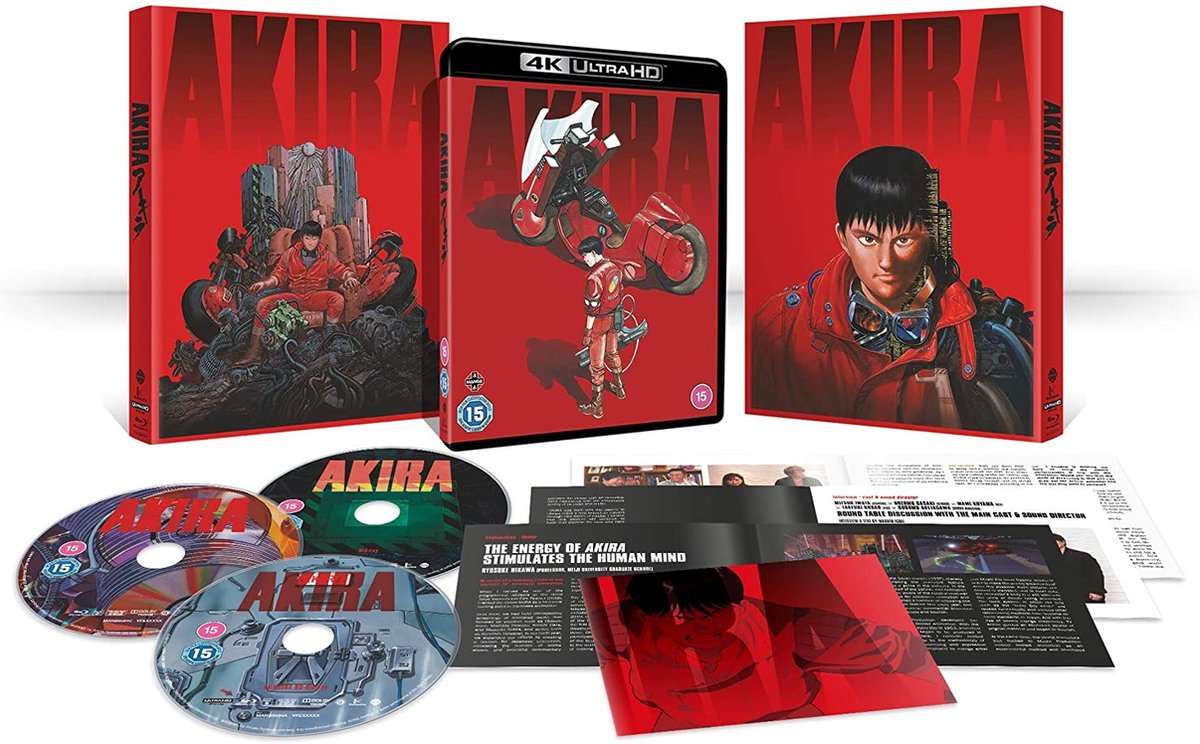 AKIRA,
the crown jewel of anime and science fiction, returns with remastered 4K visuals and remixed audio.
In the future, Kaneda and his motorcycle gang tear through Neo Tokyo, a city divided by growing tensions. But when caught in an accident, Kaneda's friend Tetsuo discovers a secret government project and receives psychic abilities beyond his control.
AKIRA 4K LIMITED EDITION INCLUDES:
1x 4K UHD Blu-ray
1x Standard Blu-ray (Feature Film)
1x Standard Blu-ray (Special Features)
1x 40 page booklet featuring: 'The Energy Of Akira Stimulates The Human Mind' by Ryusuke Hikawa, 'The Music of Akira Continues to Evolve' by Reiji Asakura, a round table interview with the Japanese cast and sound director, and 'Timeline of Events in Akira'
Bonus Blu-ray special features include: AKIRA sound making 2019, AKIRA soundclip by Geinoh Yamashirogumi, End credits for 1998 theatrical release, Theatrical preview - Trailer collection with English subtitles, Story board collection.
All packaged in a rigid collectors box.
-
Mitsuo Iwata