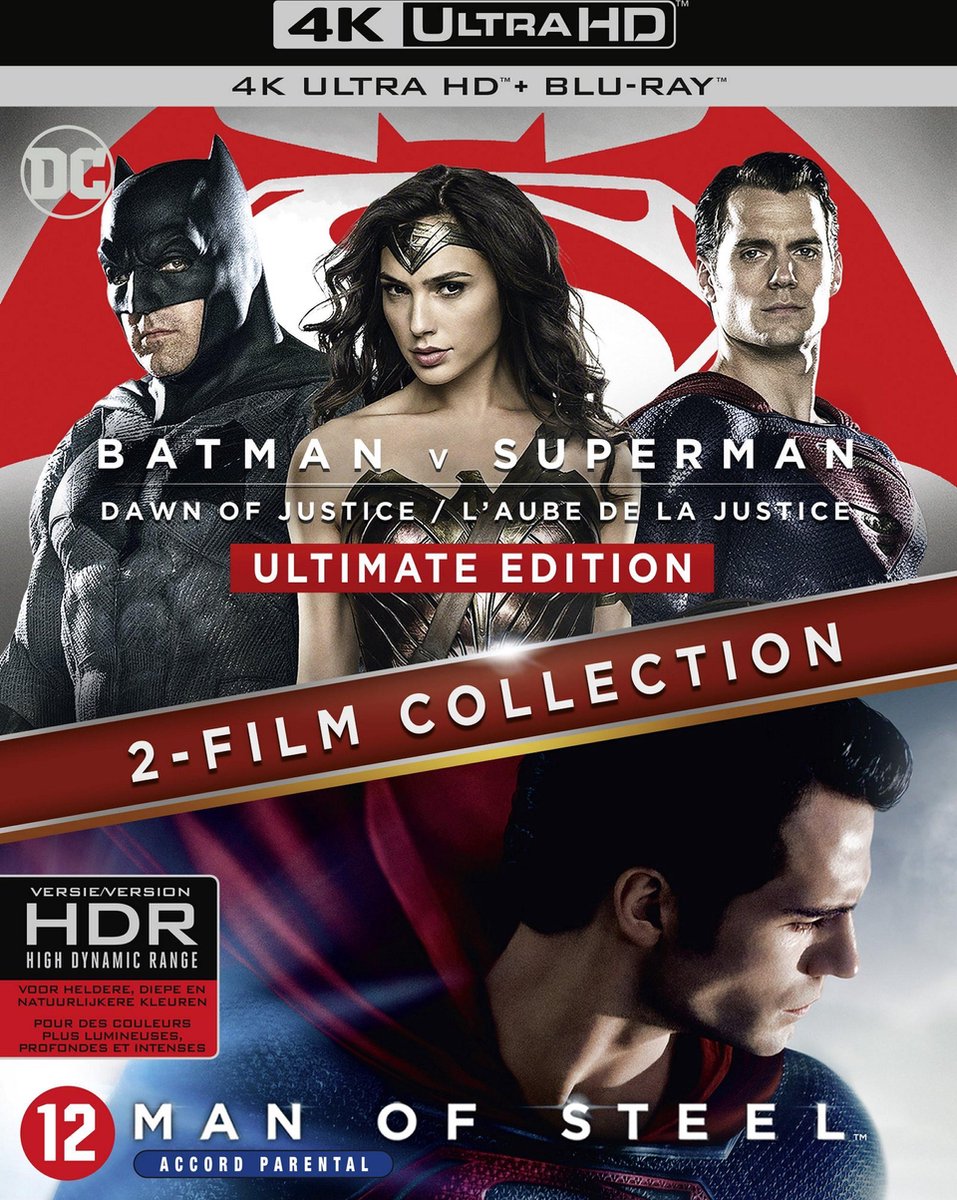 Batman v Superman: Dawn of Justice
Uit angst voor het handelen van een god-achtige superheld die aan niemand verantwoording hoeft af te leggen, neemt Gotham City's eigen formidabele en krachtige burgerwacht het tegen Metropolis meest vereerde redder op. Tegelijk worstelt de wereld met de vraag wat voor held het nodig heeft. En met een oorlog die tussen Batman en Superman woedt, komt snel een nieuwe dreiging op, die de mens in groter gevaar brengt dan ooit tevoren.
Man of Steel
Een kleine jongen ontdekt dat hij over bovennatuurlijke krachten beschikt en dat hij niet op Aarde is geboren. Als hij groter is, vertrekt hij op ontdekkingsreis om te weten te komen waar hij vandaan komt en waarom hij naar onze planeet werd gestuurd. Zo wordt hij een held tegen wil en dank die de wereld moet redden van de totale vernietiging en het symbool van hoop wordt voor de hele mensheid.
-
Ben Affleck
Henry Cavill
Amy Adams