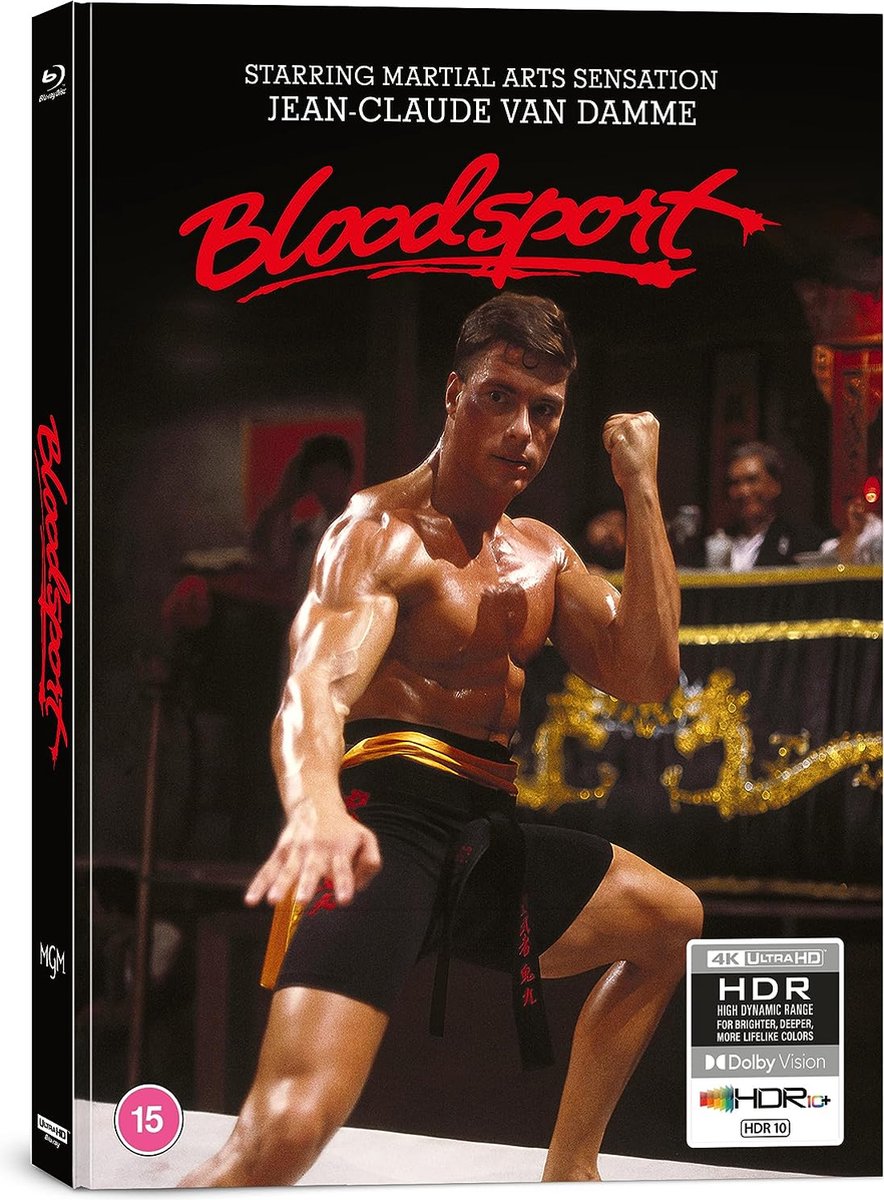 Import zonder Nederlandse ondertiteling.
The cult film with martial arts legend Jean-Claude Van Damme now in a newly restored version.
In his youth, American Frank Dux (Jean-Claude Van Damme) was taught the art of ninjitsu by Japanese martial arts master Senzo Tanaka. When he finds out Tanaka is dying, Dux travels to Hong Kong in his honor to participate in the Kumite - a secret full-contact competition in which fighters from all over the world put their lives on the line. He has only one goal in mind; to leave the arena as the winner...
2-disc Limited Collector's Edition with film in 4k Ultra HD with Dolby Vision for the FIRST TIME IN THE UK and these exciting Bonus Features:
An Uppercut Into the Action Movie A-List - A Knock out Interview with Jean-Claude Van Damme
Blood Writes - Writing a Cannon Classic with Sheldon Lettich
Wham! Bam! Thank You, Van Damme! - Back in The Ring with Director of Photography David Worth
A Sporting Chance - Blood, Sweat, and Stunts with Paulo Tocha
Tunes to Tap Out to - The Music of Paul Hertzog
Audio Commentary with Sheldon Lettich, Paulo Tocha and James Bennett
Theatrical Trailer
-
Jean-Claude Van Damme