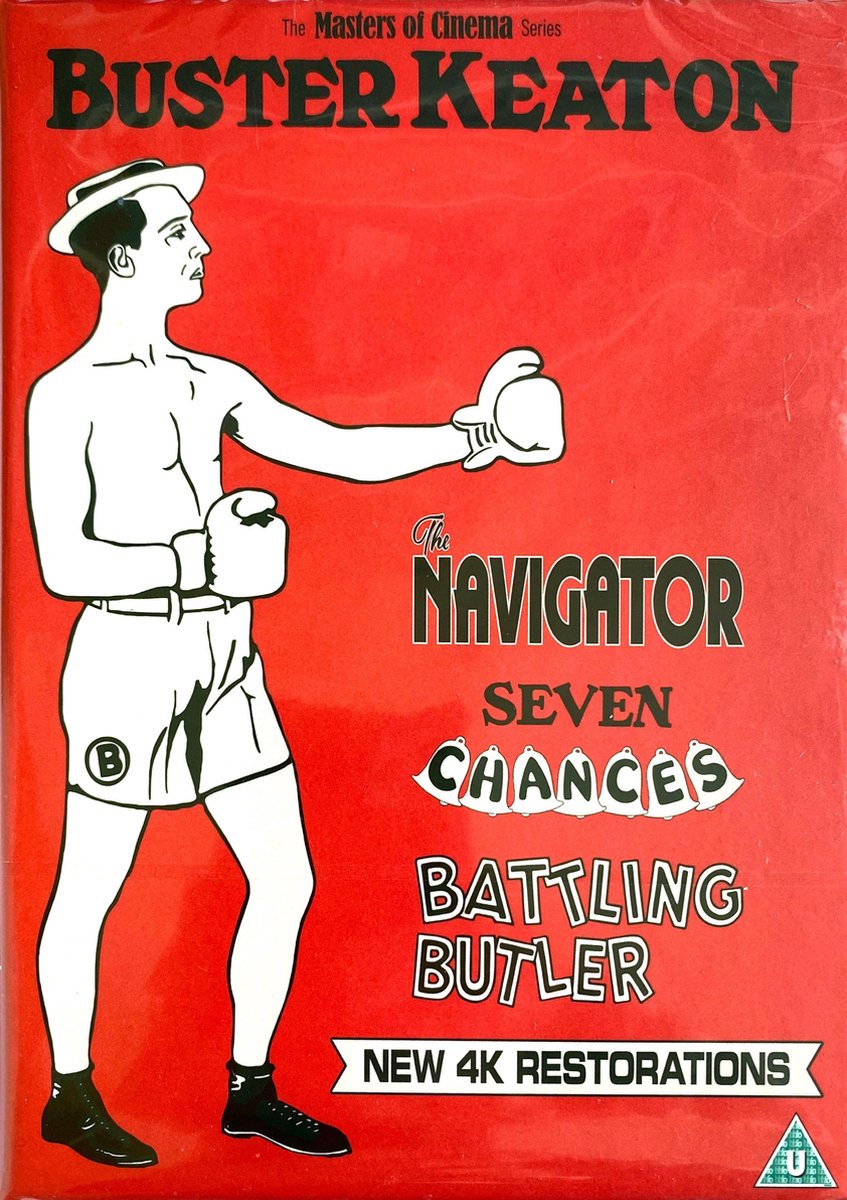 Between 1920 and 1929, Buster Keaton created a peerless run of feature films that established him as "arguably the greatest actor-director in the history of the movies". Collected here are three further films from that era; The Navigator, Seven Chances and Battling Butler. The Masters of Cinema Series is proud to present all three films from stunning 4K restorations in their UK debuts on Blu-ray.
The Navigator (1924, dir. Buster Keaton & Donald Crisp) Wealthy Rollo Treadway (Keaton) suddenly decides to propose to his neighbour across the street, Betsy O'Brien (Kathryn McGuire. Keaton was unhappy with the audience response to Sherlock Jr. , and endeavoured to make a follow-up that was both exciting and successful. The result was the biggest hit of Keaton's career.
Seven Chances (1925, dir. Buster Keaton) Jimmy Shannon (Keaton) learns he is to inherit seven million dollars, with a catch. He will only get the money if he is married by 7pm on his 27th birthday, which happens to be that same day!
Battling Butler (1926, dir. Buster Keaton) A rich, spoiled dandy (Keaton) pretends to be a champion boxer, "Battling Butler", to impress the family of the girl he loves. When the real Butler shows up, he decided to humiliate the imposter by having him fight the "Alabama Murderer" !
-