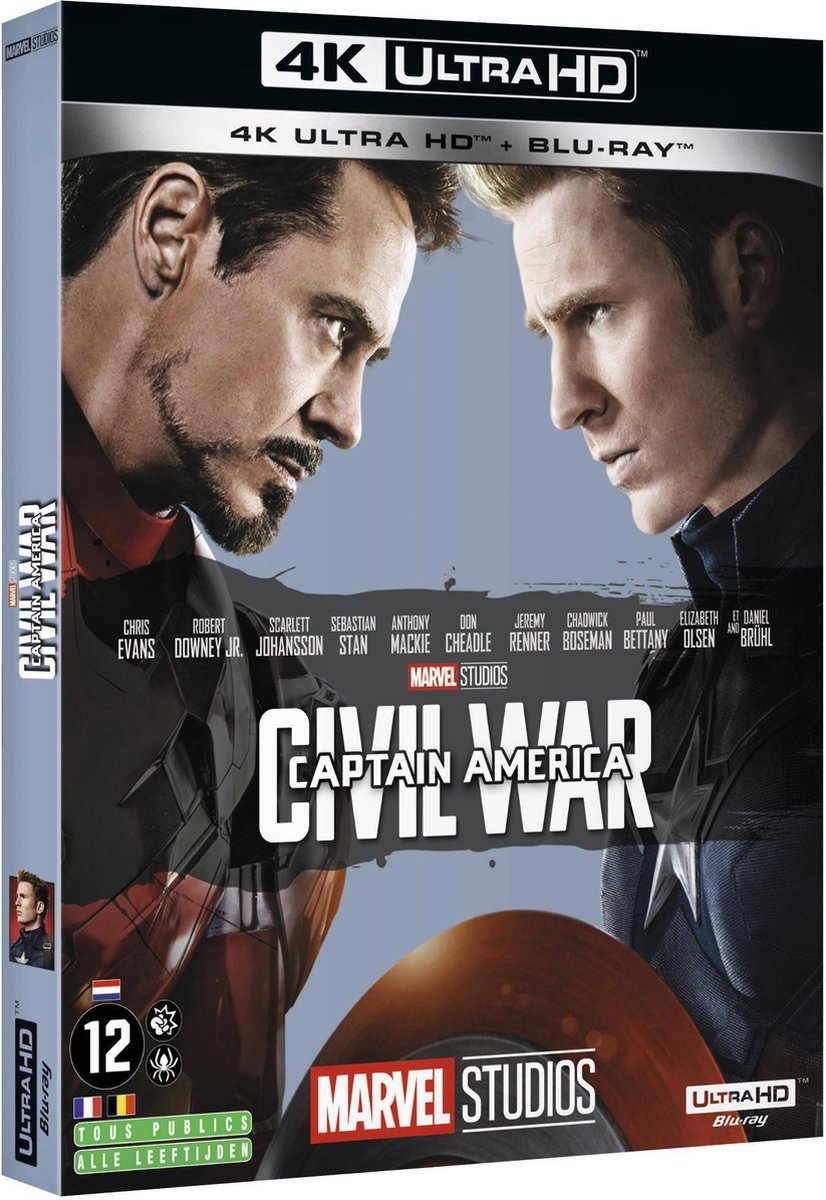 Let op: Dit is een import versie zonder Nederlandse ondertiteling.
In Marvel's Captain America: Civil War zien we Steve Rogers (Captain America) als leider van het nieuwe samengestelde Avengers team met het doel om de mensheid te beschermen. Het team komt echter onder politieke druk te staabeschermen.Hetn, waardoor The Avengers onder toezicht van gecontroleerd beleid te werk moeten gaan.
Door deze nieuwe situatie worden The Avengers gedeeld in twee: het ene team wordt geleid door Captain America. Zij willen dat The Avengers de kans krijgen de mensheid te beschermen zonder de bemoeienis van de overheid. Daartegenover staat Iron Man (Tony Stark) met zijn verrassende beslissing om de overheid te steunen. Welke kant kies jij?
-