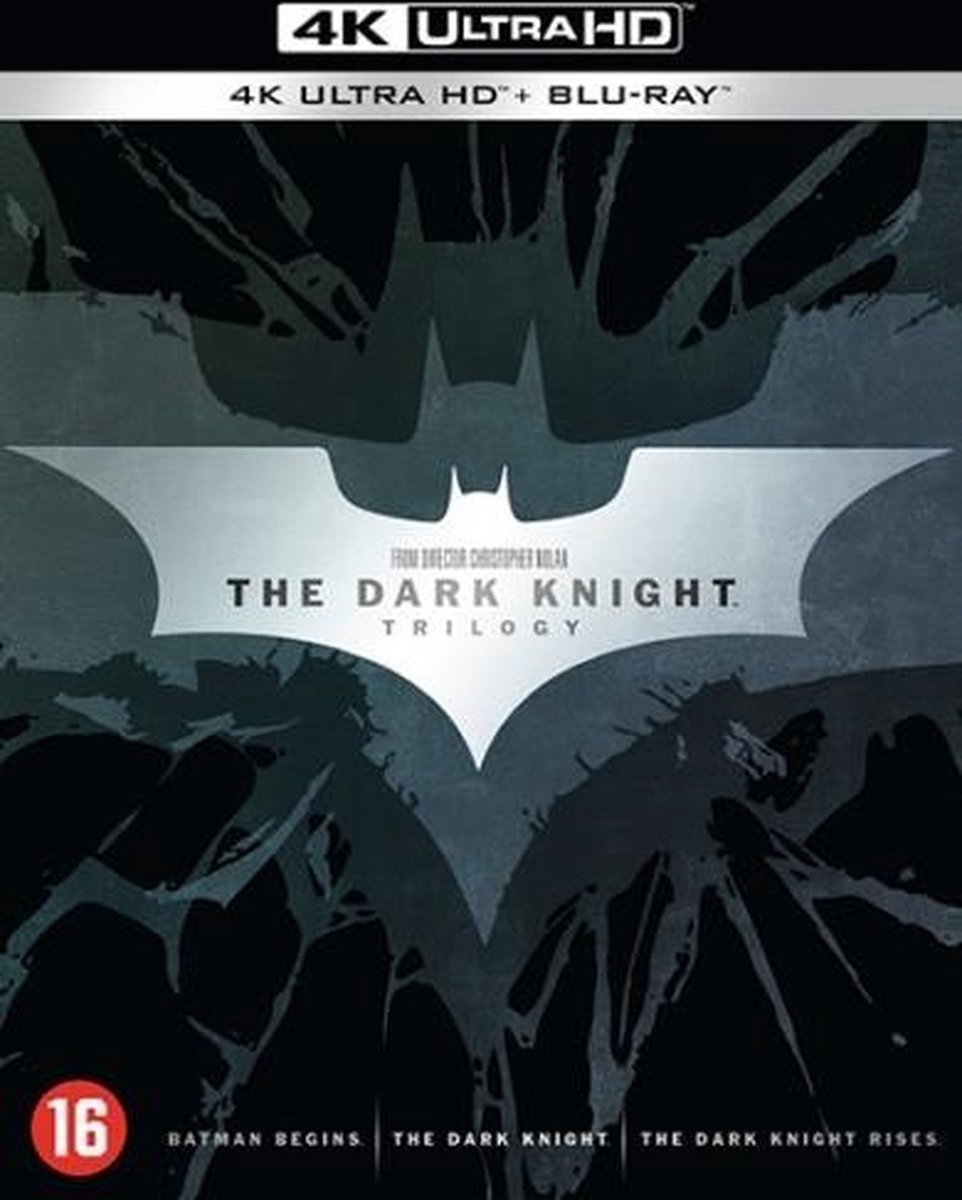 - Batman begins: Topregisseur Christopher Nolan richt zijn vizier op de herkomst van de Dark Knight. Na de moord op zijn ouders trekt Bruce Wayne de wereld over, op zoek naar manieren om onrecht te bestrijden. Met behulp van zijn butler Alfred, detective Jim Gordon en zijn bondgenoot Lucius Fox keert Wayne terug naar Gotham. Daar verschijnt zijn alter ego: Batman.
- The dark knight: The Dark Knight herenigt regisseur Christopher Nolan en steracteur Christian Bale (Batman/Bruce Wayne). Met behulp van luitenant Jim Gordon en off cier van justitie Harvey Dent wil Batman voorgoed een einde maken aan de georganiseerde misdaad in Gotham. Maar het drietal valt al snel ten prooi aan een nieuwe criminele leider: The Joker.
- The dark knight rises: Acht jaar nadat Batman op de vlucht sloeg en op mysterieuze wijze verdween, verandert alles met de komst van een sluwe katachtige inbreker en de roekeloze gek Bane (Tom Hardy). Het schrikbewind dat Bane voert, dwingt Batman zijn vrijwillige ballingschap te beëindigen.
-
Christian Bale