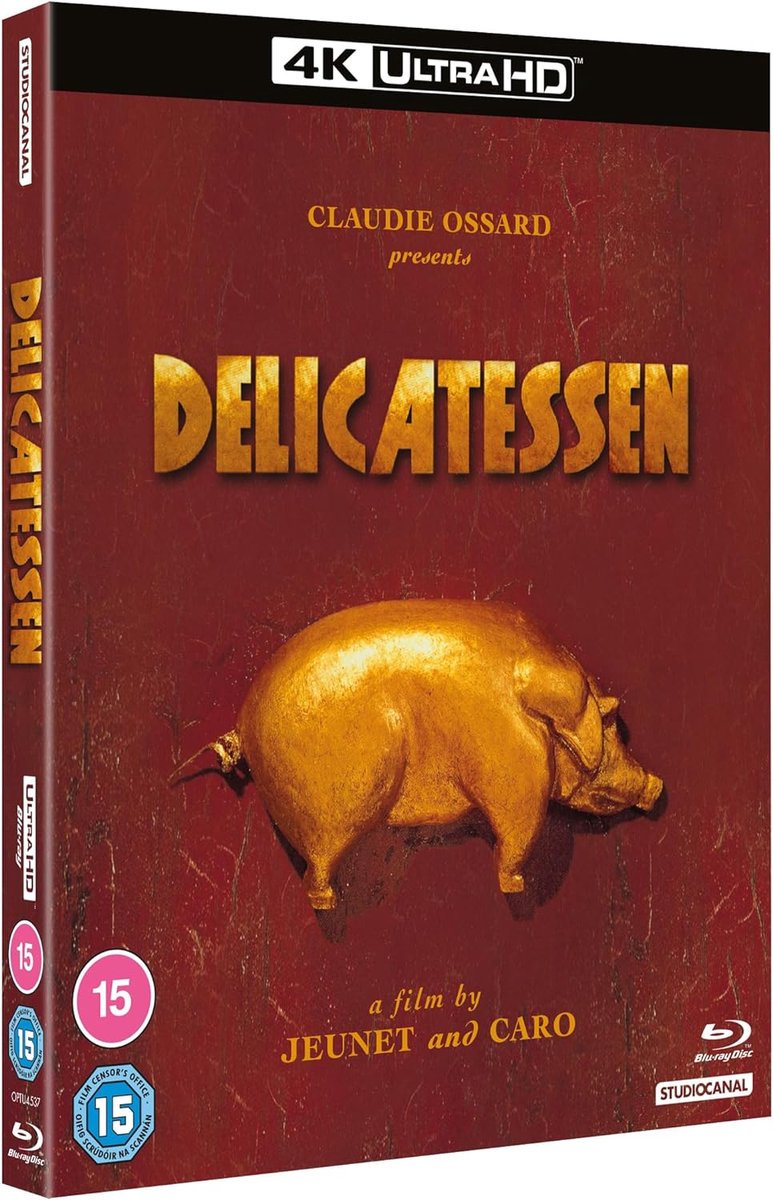 Opgelet, import zonder NL ondertiteling.
Dominique Pinon and Jean-Claude Dreyfus star in this post-apocalyptic crime comedy directed by Jean-Pierre Jeunet and Marc Caro. In a burnt-out city on the verge of collapse, butcher Clapet (Dreyfus) employs various young handymen, kills them, and then sells them as meat. When ex-circus performer Louison (Pinon) arrives looking for work, it seems that his head will be the next on the block.
But Louison falls in love with Julie (Marie-Laure Dougnac), Clapet's daughter, and together they join forces with an underground vegetarian group who plan to bring an end to the butcher's cruel regime.
-
Dominique Pinon