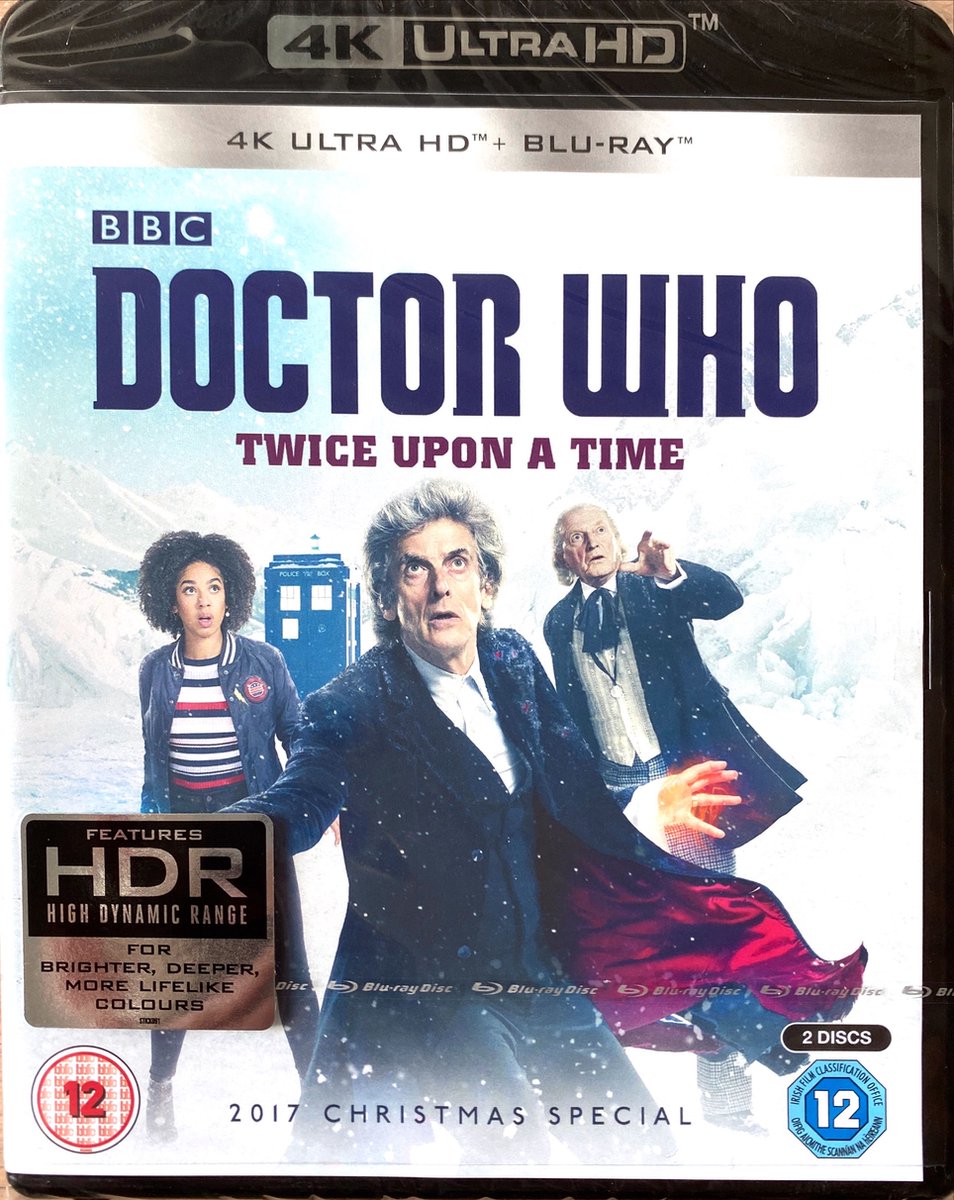 This title includes 4K ULTRA HD + BLU-RAY
For the first time, experience Doctor Who like never before – upscaled to glorious 4K. Relive Peter Capaldi's final adventure as the famous Time Lord, as well as the introduction to Jodie Whittaker's Thirteenth Doctor.
"Twice Upon A Time" sees the Time Lord team up with his former self, the first ever Doctor (David Bradley) and a returning Bill Potts (Pearl Mackie), for one last adventure.
Two Doctors stranded in an Arctic snowscape, refusing to face regeneration. Enchanted glass people, stealing their victims from frozen time. And a World War One captain (Mark Gatiss) destined to die on the battlefield, but taken from the trenches to play his part in the Doctor's story.
An uplifting new tale about the power of hope in humanity's darkest hours, Twice Upon A Time marks the end of an era. But as the Doctor must face his past to decide his future, his journey is only beginning…
-
Peter Capaldi