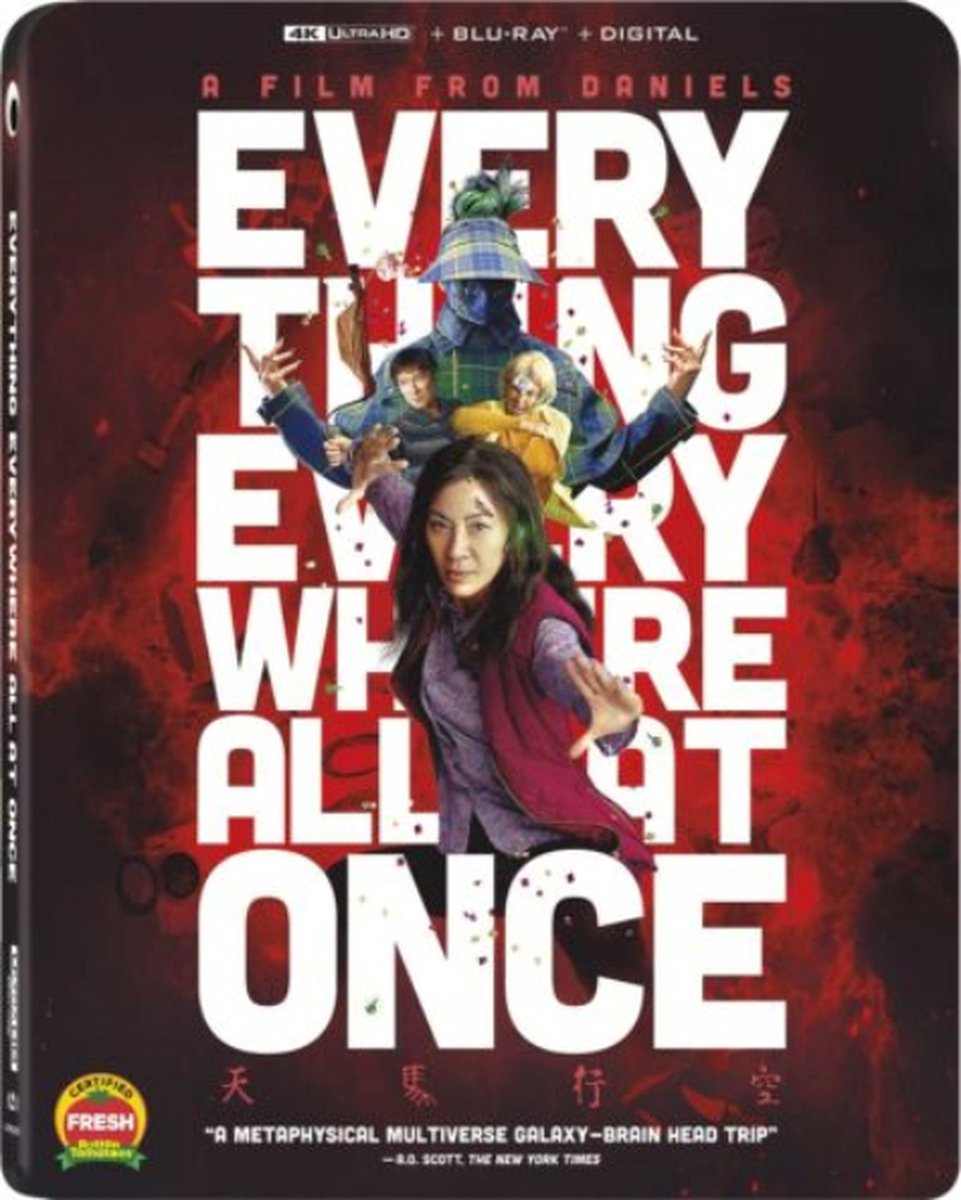 Let op: Dit is een 4K UltraHD IMPORT Blu-ray, deze speelt alleen af in geschikte apparatuur en is niet voorzien van Nederlandstalige ondertiteling.
De UHD disc met daarop de film is regiovrij en speelt af in alle spelers. Eventuele extra (bluray)discs in de verpakking zijn regio A gecodeerd en daarom niet afspeelbaar op Europese spelers.
As she braced for an IRS audit, middle-aged émigré Evelyn Wang (Michelle Yeoh) felt a failure as wife, daughter, mother, and businesswoman. It was a heck of a time to discover that she could tap into the abilities of countless variant versions of herself across reality-and that she would need them to conquer a threat poised to collapse it all. Audacious fantasy-action farce from the makers of "Swiss Army Man" co-stars Ke Huy Quan, Stephanie Hsu, James Hong, and Jamie Lee Curtis. 132 min. Widescreen; Soundtrack: English.
-
James Hong