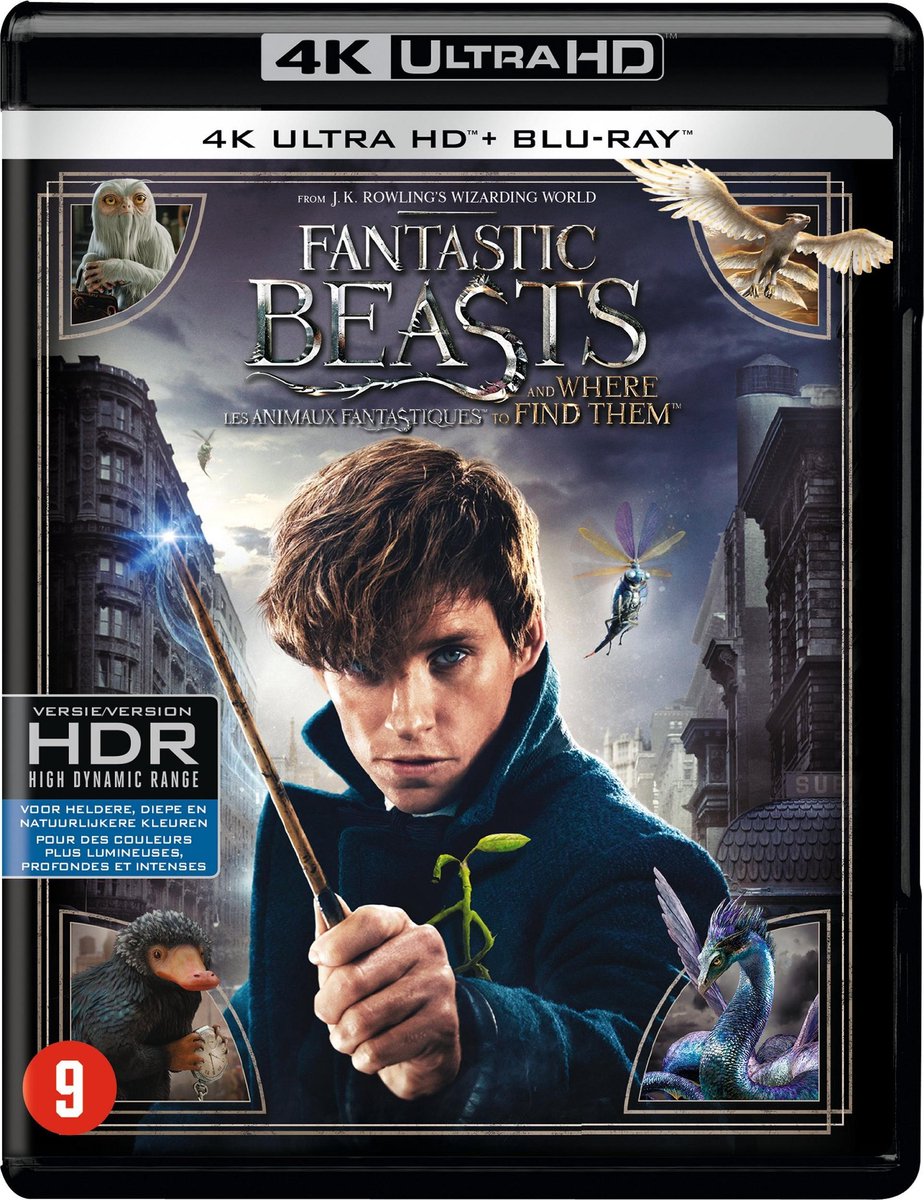 Het langverwachte nieuwe deel uit Harry Potters Wizarding World: Fantastic Beasts and Where to Find Them, ook wel bekend als Fabeldieren en waar ze te vinden. Deze film is het eerste deel van een reeks van vijf dat in de komende jaren wordt verwacht.
Fantastic Beasts and Where to Find Them begint in 1926 als Newt Scamander zijn wereldwijde excursie voor het vinden en vastleggen van een bijzondere collectie fabeldieren net heeft afgerond. Wat een simpele tussenstop in New York had moeten worden, loopt volledig uit de hand door een No-Maj (Amerikaans voor een Dreuzel) genaamd Jacob, een magische koffer, en het ontsnappen van een aantal van Newt's fabeldieren, die wel eens problemen zouden kunnen veroorzaken voor zowel de tovenaarsals de No-Maj wereld.
Start hier je zoektocht naar alles over J.K. Rowlings Wizarding World. We hebben onder andere boeken, films, speelgoed en merchandise. Duik nu in de verhalen van Harry Potter en Newt Scamander:
Bonusmateriaal:
• Before Harry Potter: A New Era of Magic Begins!
• Characters: The Magizoologistlogist, The Goldstein Sisters, The New Salemersemers, The No-Maj Baker, The President and the Aurornt and the Auror
• Creatures: Meet the Fantastic Beasts; Bowtruckle, Demiguise, Erumpent, Niffler, Occamy, Thunderbird
• Design: Shaping the World of Fantastic Beasts; New York City, MACUSA, Newt's Magical Case, The Shaw Banquet, The Blind Pig
• Deleted Scenes
• Naast de 4K UHD Blu-ray zit ook de normale 2D Full HD Blu-ray meegeleverd.
-
Colin Farrell
Katherine Waterston
Dan Fogler