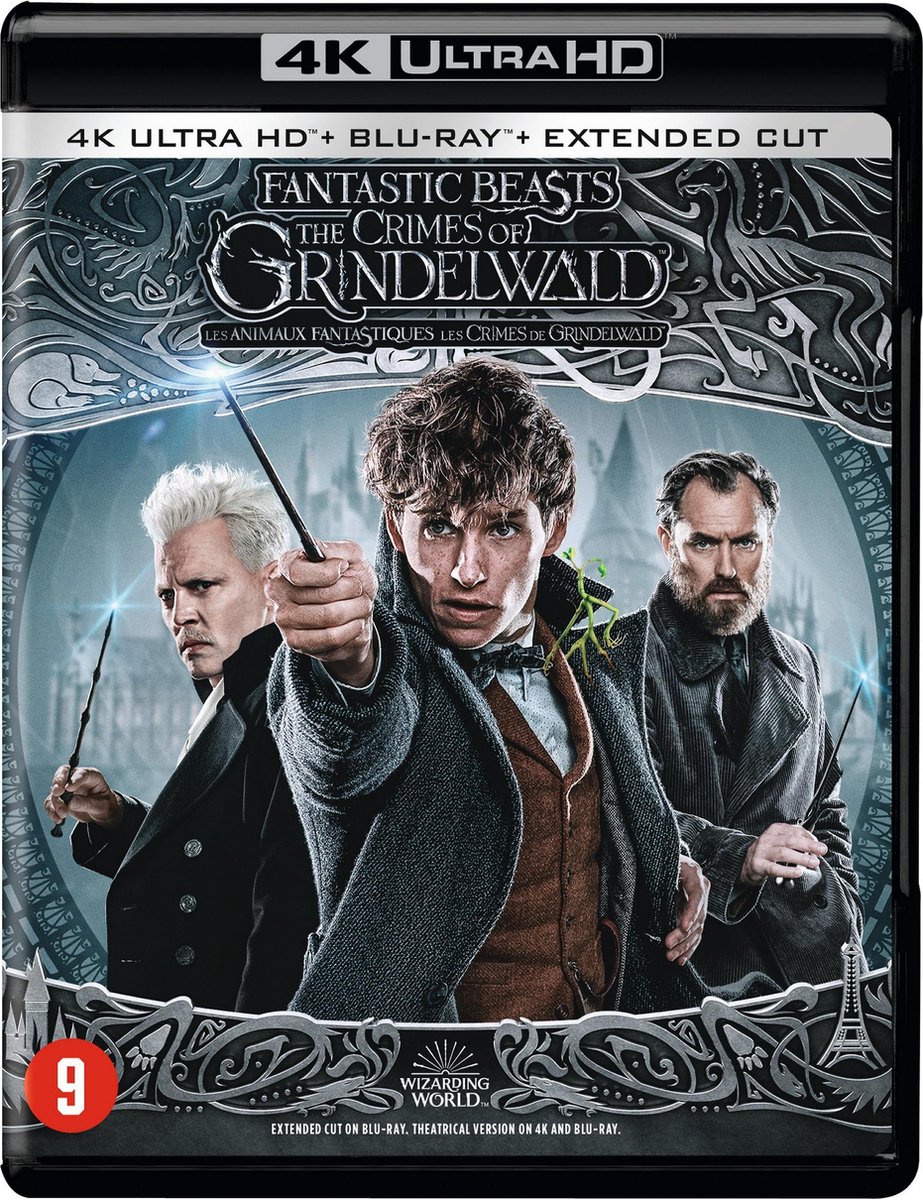 De Fantastic Beasts film reeks is het verhaal wat zich afspeelde voor alle Harry Potters films, bekend uit de Wizarding World. The Crimes of Grindelwald is het vervolg op Fantastic Beasts and Where to Find Them, ook wel bekend als Fabeldieren en waar ze te vinden. De films zijn een reeks van vijf dat in de komende jaren wordt verwacht.
Aan het einde van de eerste film, werd de krachtige Duistere Magiër Gellert Grindelwald (Johnny Depp) met de hulp van Newt Scamander (Eddie Redmayne) gevangen genomen door MACUSA (Magisch Congres van de Verenigde Staten van Amerika). Maar, hij maakt zijn dreigementen waar en Grindelwald ontsnapt uit zijn gevangenschap. Hij heeft zijn zinnen gezet op het verzamelen van zoveel mogelijk volgelingen die niets afweten van zijn ware bedoelingen: tovenaars van zuiver bloed grootbrengen om te kunnen heersen over alle niet-magische wezens. In een poging om Grindelwald's plannen te dwarsbomen roept Albus Perkamentus (Jude Law) zijn voormalige student Newt Scamander op, die ermee instemt om te helpen maar zich niet bewust is van de gevaren die voor hem liggen. Lijnen worden getrokken en liefde en loyaliteit worden op de proef gesteld, zelfs tussen de meest trouwe vrienden en families. De verdeeldheid in de magische wereld wordt steeds groter.
Bonusmateriaal
• J.K. Rowling: A World Revealed
• Wizards on Screen, Fans in Real Life
• Distinctly Dumbledore
• Unlocking Scene Secrets:
The Return to Hogwarts
Newt's Menagerie
Credence, Nagini and the Circus Arcanus
Paris and Place Cachée
Le Ministère des Affaires Magiques
Grindelwald's Escape and the Ring of Fire
• Deleted Scenes
Extended Cut
De 2D blu-ray, 3D blu-ray & de 4K Ultra HD blu-ray bevatten allen 8 minuten aan extra (extended) filmmateriaal die automatisch wordt afgespeeld bij de bioscoopversie (theatrical version).
Start hier je zoektocht naar alles over J.K. Rowlings Wizarding World. We hebben onder andere boeken, films, speelgoed en merchandise. Duik nu in de verhalen van Harry Potter en Newt Scamander:
-
Eddie Redmayne
Katherine Waterston
Dan Fogler