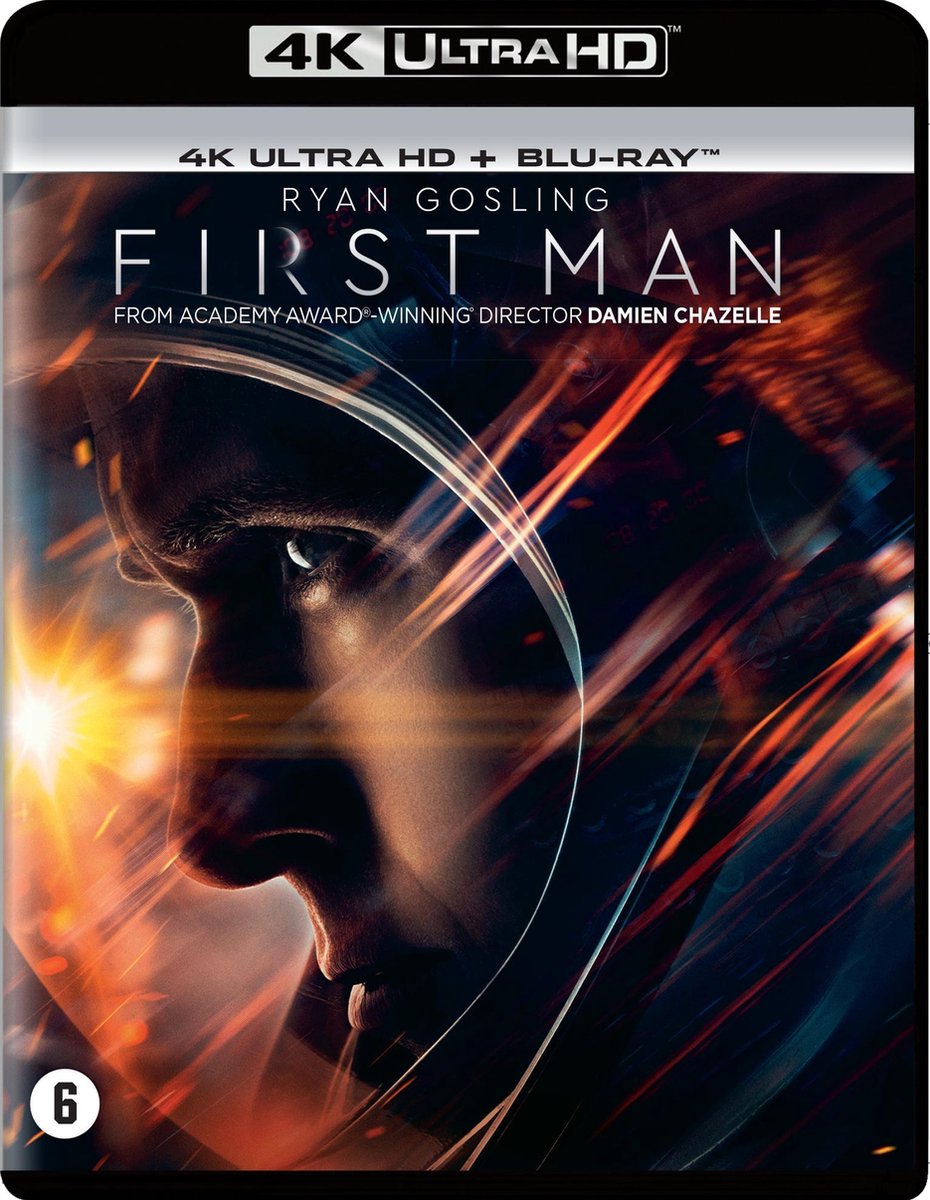 Let op! De cover en releasedatum zijn nog niet bekend.
Na het succes van de met zes Oscars bekroonde film La La Land werken Oscarwinnend regisseur Damien Chazelle en Ryan Gosling opnieuw samen aan First Man.
First Man vertelt het meeslepende verhaal van de NASA-missie met het doel astronauten naar de maan te sturen en focust zich met name op Neil Armstrong (Ryan Gosling) in de periode van 1961 tot en met 1969. FIRST MAN is gebaseerd op het gelijknamige boek van James R. Hansen. De indringende film laat zien wat het Armstrong en de V.S. heeft gekost om één van de gevaarlijkste missies in de geschiedenis te laten slagen.
Verder met o.a. Claire Foy (The Crown, The Girl in the Spider's Web), Jason Clarke (Everest, Dawn of the Planet of the Apes) en Kyle Chandler (Argo, Friday Night Lights).
Het scenario is geschreven door Oscarwinnaar Josh Singer (Spotlight), en productie is in handen van Wyck Godfrey & Marty Bowen (The Twilight Saga, The Fault in Our Stars) en hun Temple Hill Entertainment productiemaatschappij, samen met Chazelle en Gosling. Isaac Klausner (The Fault in Our Stars) treedt op als uitvoerend producent. Amblin Entertainment co-financiert de film.
-
Ryan Gosling
Claire Foy
Jason Clarke