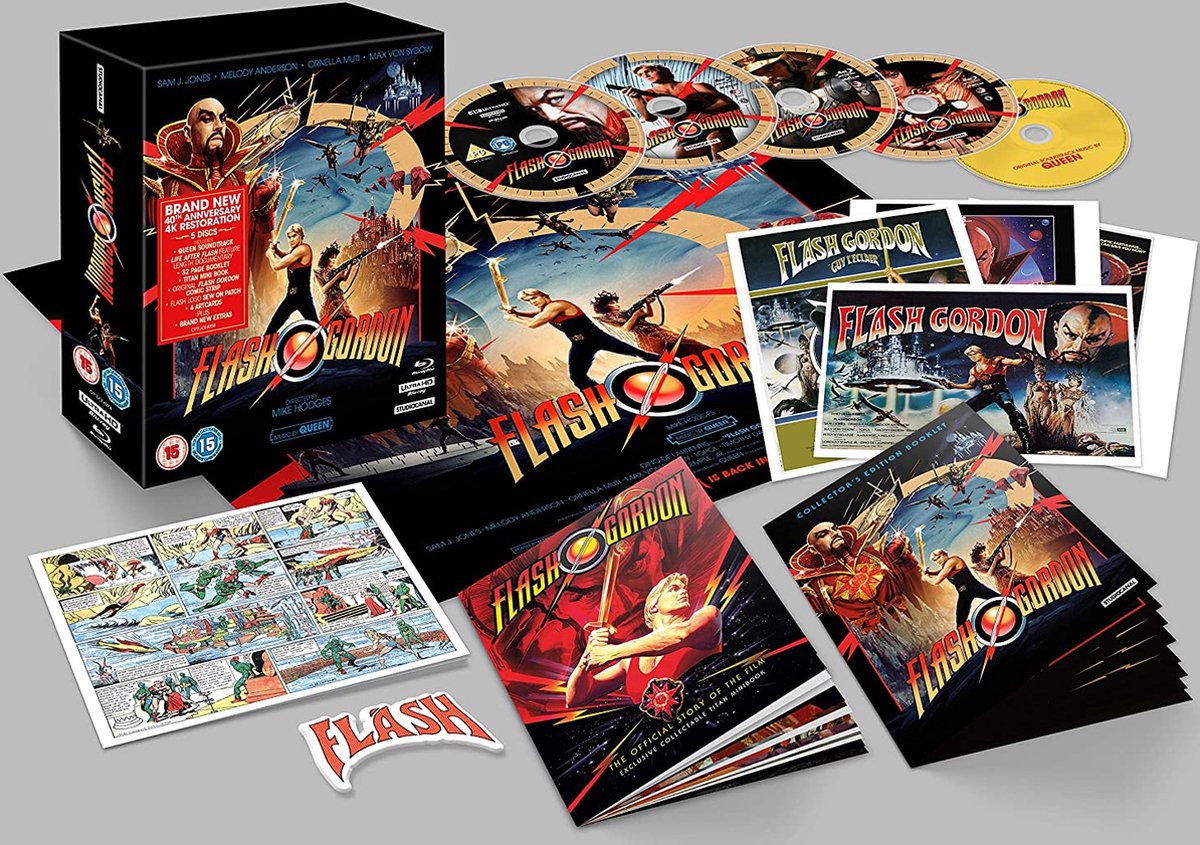 Flash Gordon (40th Anniversary) 4K UHD Collector's Edition [Blu-ray]
Get ready to kick some Flash with a brand new out-of-this-world 4K restoration of the much-loved cult classic FLASH GORDON, directed by Mike Hodges. Featuring an all-star cast, including Sam J Jones (Flash Gordon) Brian Blessed (Prince Vultan) Timothy Dalton (Prince Barin) Max Von Sydow (Ming The Merciless) and Melody Anderson (Dale) and accompanied by a dazzling soundtrack from the inimitable Queen, this is the ultimate FLASH GORDON collection.
'Flash!...he'll save everyone of us'!"
-
Melody Anderson