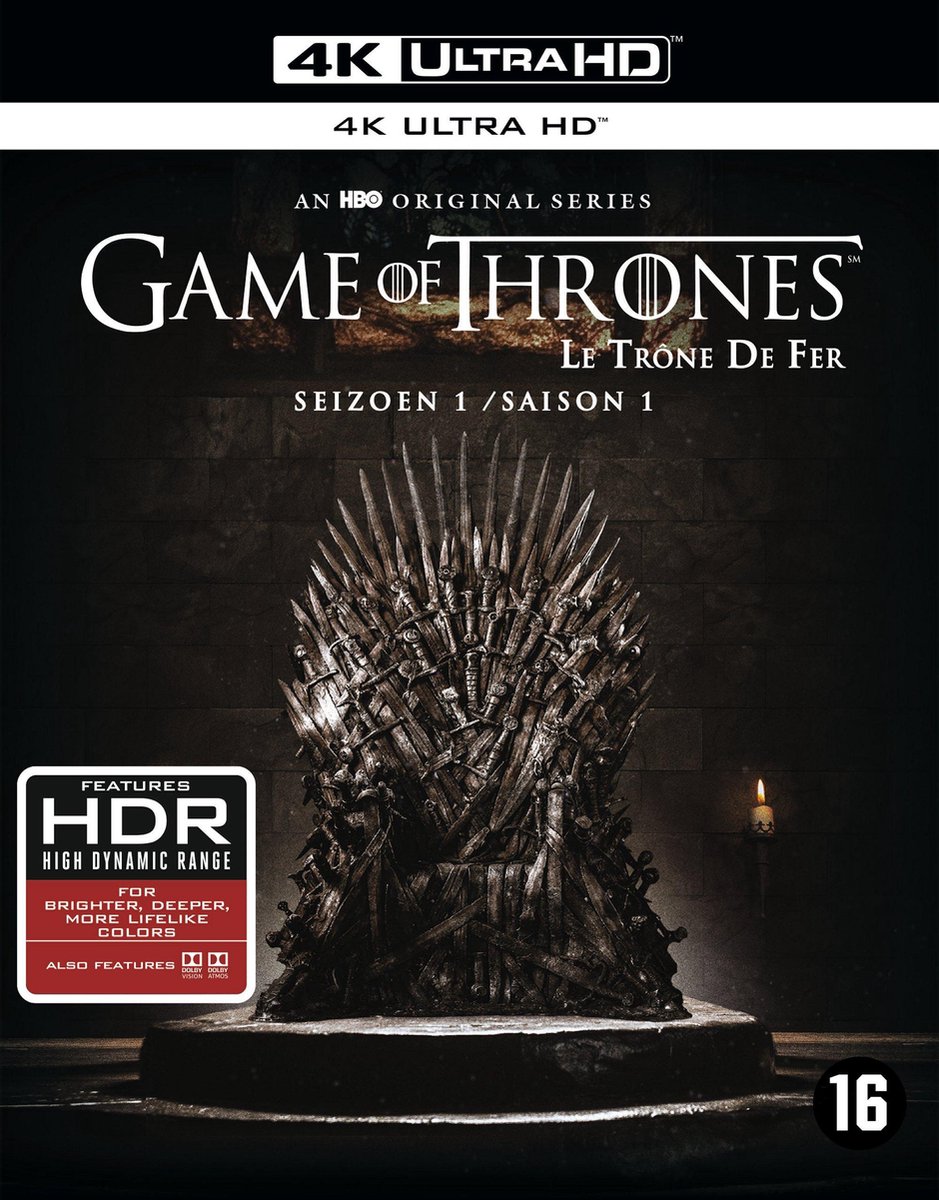 Game of Thrones is de populairste serie in de geschiedenis van HBO, en is wereldwijd uitgegroeid tot een fenomeen. De TV-serie is geïnspireerd op de sage van de succesvolle fantasieboeken Een Lied van IJs en Vuur van George R.R. Martin.
'One of the best series in the history of fantasy.' - Los Angeles Times
'Long live George Martin . . . a literary dervish, enthralled by complicated characters and vivid language, and bursting with the wild vision of the very best tale tellers.' - The New York Times
Deze HBO dramaserie zich af in een fantasiewereld waar zomers jaren kunnen duren en winters zelfs een heel leven lang. Dwars door de intrigerende aarden van het zuiden, de wilde gronden van het oosten, het bevroren noorden en tot aan de oude Muur die het rijk beschermt tegen het mysterieuze obscure van hierboven, vechten de machtige families van het Zeven Koninkrijken om de Troon van Westeros te veroveren. Het is een verhaal van bedrog en verraad, van adelheid en eer, van overwinningen en triomf. In Game of Thrones is het winnen of sterven.
Afleveringen:
Winter Is Coming
The Kingsroad
Lord Snow
Cripples, Bastards, And Broken Things
The Wolf And The Lion
A Golden Crown
You Win Or You Die
The Pointy End
Baelor
Fire And Blood
Bonusmateriaal:
• Anatomy of an Episode
• Animated History & Lore Features
• Cast Auditions
• Making Game of Thrones
• Creating the Show Open
• From the Book to the Screen
• The Night's Watch
• Audio Commentaries
• Creating the Dothraki Language
• 15 Character Profiles
-
Sean Bean
Peter Dinklage
Emilia Clarke