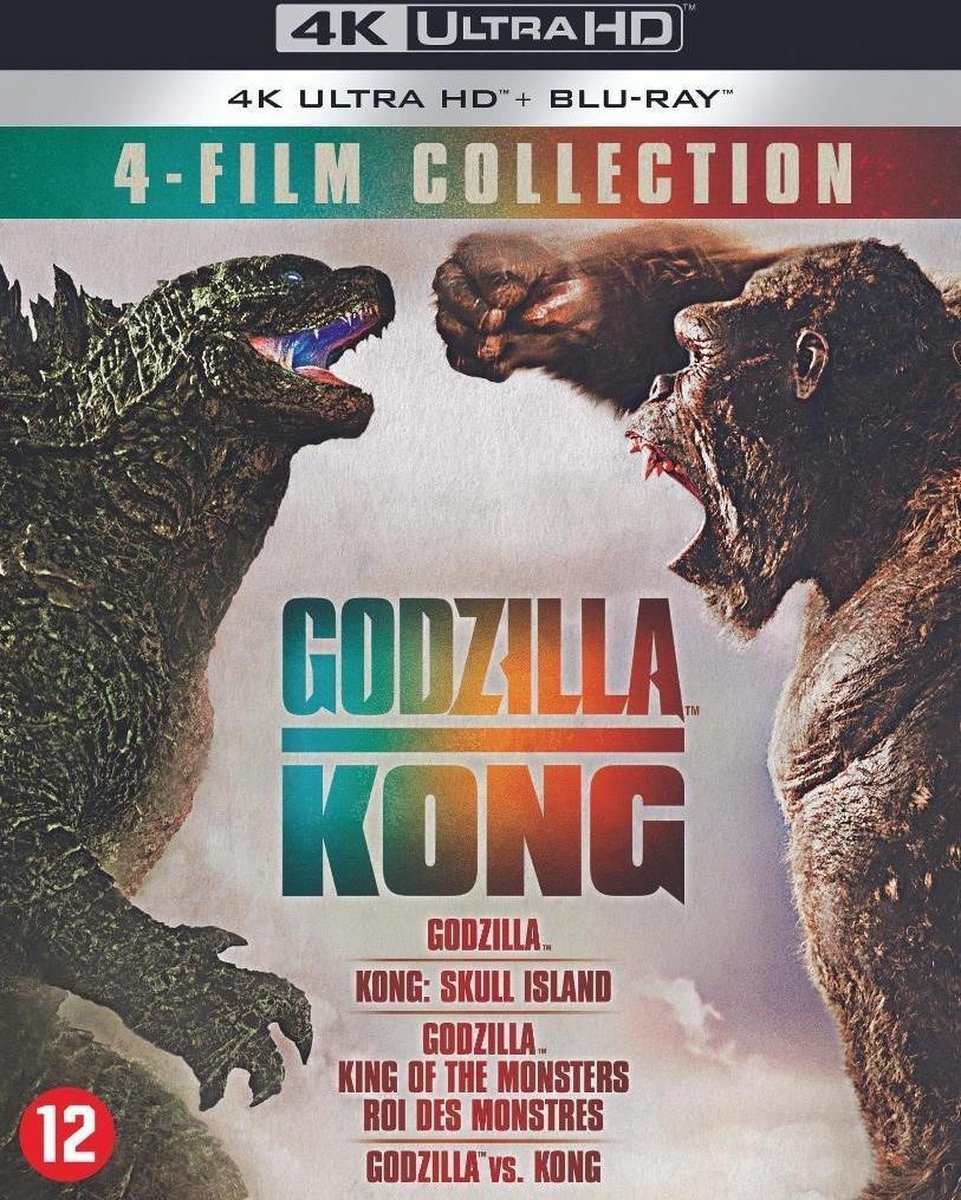 Inhoud:
- Godzilla; In dit spectaculaire avontuur neemt het bekendste monster ter wereld, Godzilla, het op tegen kwaadaardige wezens die als gevolg van de wetenschappelijke arrogantie van de mensheid ons bestaan bedreigen.
- Godzilla: King of the Monsters; een episch actie-avontuur waarin Godzilla tegenover de meest populaire monsters uit de popcultuur geschiedenis staat. Het nieuwe verhaal volgt de heldhaftige daden van het cryptozoölogische instituut 'Monarch'. De leden nemen het op tegen immens grote monsters, waaronder de machtige Godzilla, die in botsing komt met Mothra, Rodan en zijn grootste aartsvijand: de driekoppige koning Ghidorah. Wanneer deze eeuwenoude monsters – waarvan werd gedacht dat het enkel mythische wezens waren – weer opstaan, strijden ze allemaal om de macht, waardoor het bestaan van de mensheid in gevaar komt.
- Kong: Skull Island; Een gezelschap avonturiers onderzoekt een mysterieus eiland in de Stille Oceaan, maar als ze zich in het domein van de machtige King Kong wagen, wordt hun ontdekkingsreis een strijd om te overleven.
- Godzilla vs Kong; Nu hun oorsprong eindelijk onthuld wordt, nemen Godzilla en Kong het tegen elkaar op in een epische en spectaculaire strijd. Ze beseffen alleen nog niet dat er een serieuzere dreiging boven de twee titanen en de mensheid hangt
-
Kyle Chandler