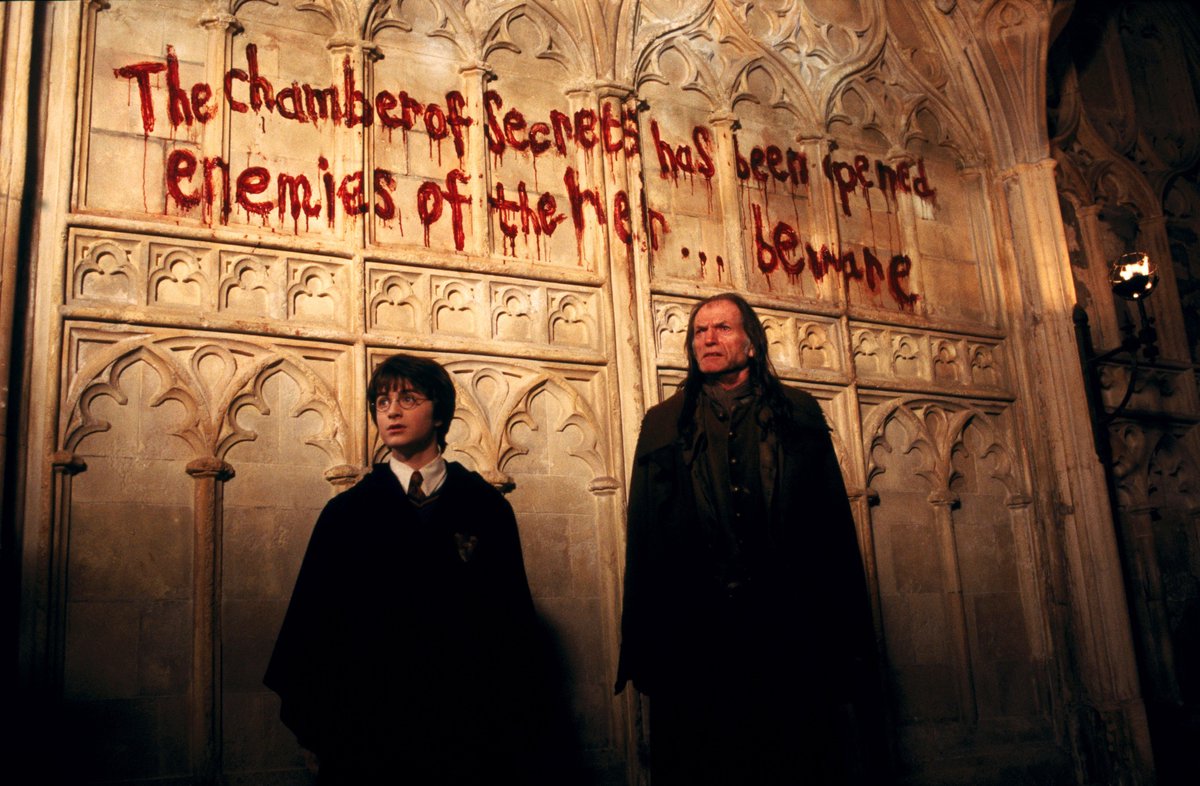 Dit is deel 2 van de achtdelige Harry Potter reeks: Harry Potter En De Geheime Kamer of Harry Potter And The Chamber Of Secrets.
Harry gaat naar het tweede jaar van Hogwarts/ Zweinstein School voor hekserij. Hij krijgt echter waarschuwingen van een huis-elf, genaamd Dobby, om niet terug te keren naar Hogwarts/Zweinstein. Hij negeert de waarschuwing en gaat terug. Er gebeuren echter vreemde dingen op school. Mensen raken verlamd en niemand weet wat het veroorzaakt! Harry hoort steeds een stem; een stem die uit de muren van de school lijkt te komen.
Harry en zijn vrienden gaan op onderzoek uit en krijgen het verhaal van de geheime kamer te horen. Deze kamer kon alleen geopend worden door Salazar Slytherin/ Zwadderich. Harry kan sisseltong praten, wat betekent dat hij met de slangen kan praten. Hij is daarom de enige die de stem uit de muur kan verstaan. Iedereen denkt dat het Harry was die de kamer geopend heeft, aangezien Zwadderich bekent stond om zijn slangentong. Ook al is Harry ingedeeld bij Griffoendor, iedereen verdenkt hem toch.
Start hier je zoektocht naar alles over J.K. Rowlings Wizarding World. We hebben onder andere boeken, films, speelgoed en merchandise. Duik nu in de verhalen van Harry Potter en Newt Scamander:
-
Julie Walters
Julie Walters
Alan Rickman