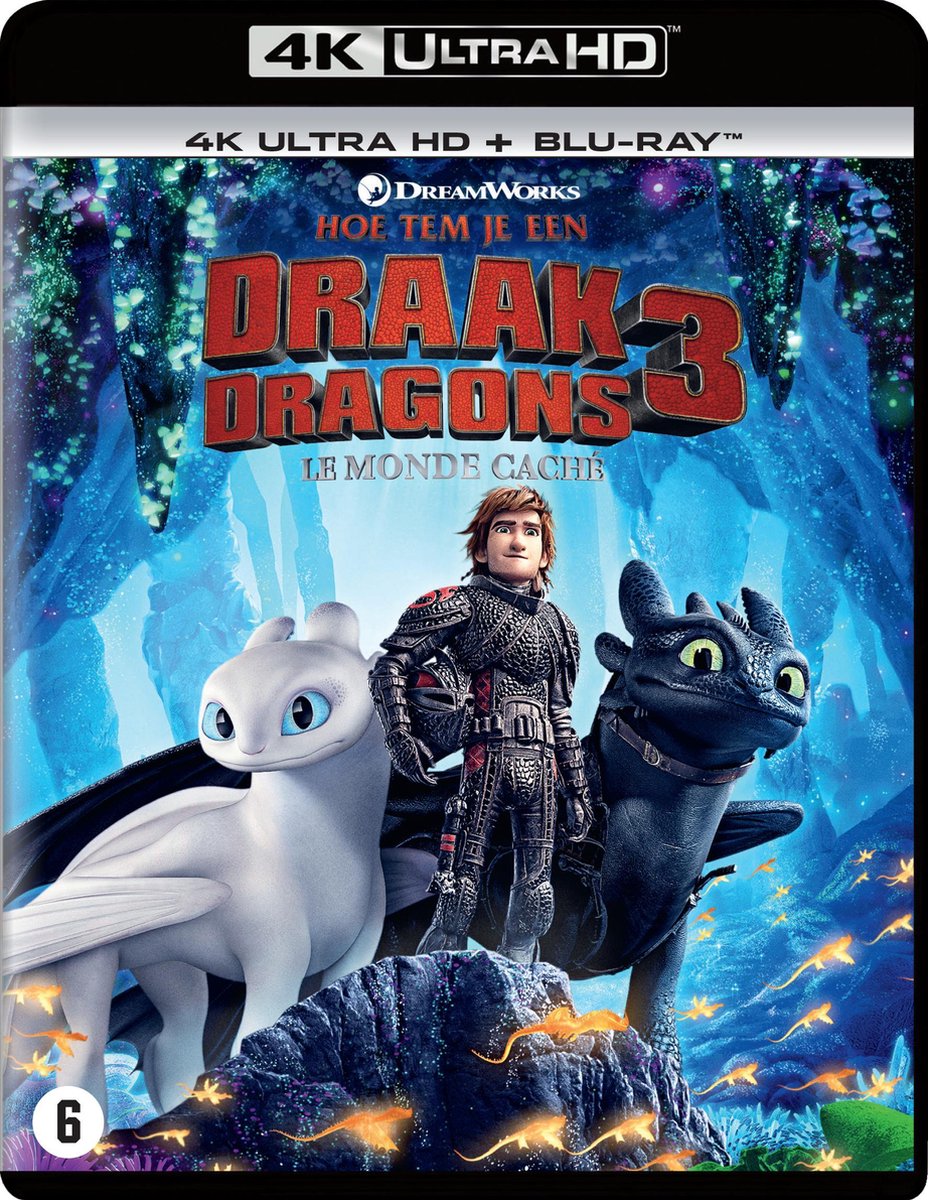 Wat begon met de onwaarschijnlijke vriendschap tussen een jonge Viking en een echte Helleveeg-draak is nu uitgegroeid tot een trilogie over de avonturen van Hikkie en Tandloos. In dit nieuwe hoofdstuk ontdekken ze eindelijk waar ze voor bestemd zijn: Hikkie wordt het hoofd van het dorp Berk met Astrid aan zijn zijde, en Tandloos wordt de leider van de draken. Dan worden ze geconfronteerd met een levensbedreigend gevaar en valt Tandloos voor een Hemelfeeks-draak op. De vriendschap tussen Hikkie en Tandloos wordt hierdoor meer dan ooit op de proef gesteld.
Regisseur Dean DeBlois en de hele Amerikaanse sterrencast doen allemaal weer mee aan How to Train Your Dragon 3. Productie is in handen van Brad Lewis (Ratatouille, ANTZ) en Bonnie Arnold, de vaste producente van de How to Train Your Dragon-films (en daarnaast ook Toy Story en Tarzan). In de Nederlandse versie met de stemmen van o.a. Patrick Martens (Hikkie), Terence Schreurs (Astrid).
Reserveer dit product om het op de dag van release thuis te ontvangen. De verwachte release (onder voorbehoud) is juni 2019.
-