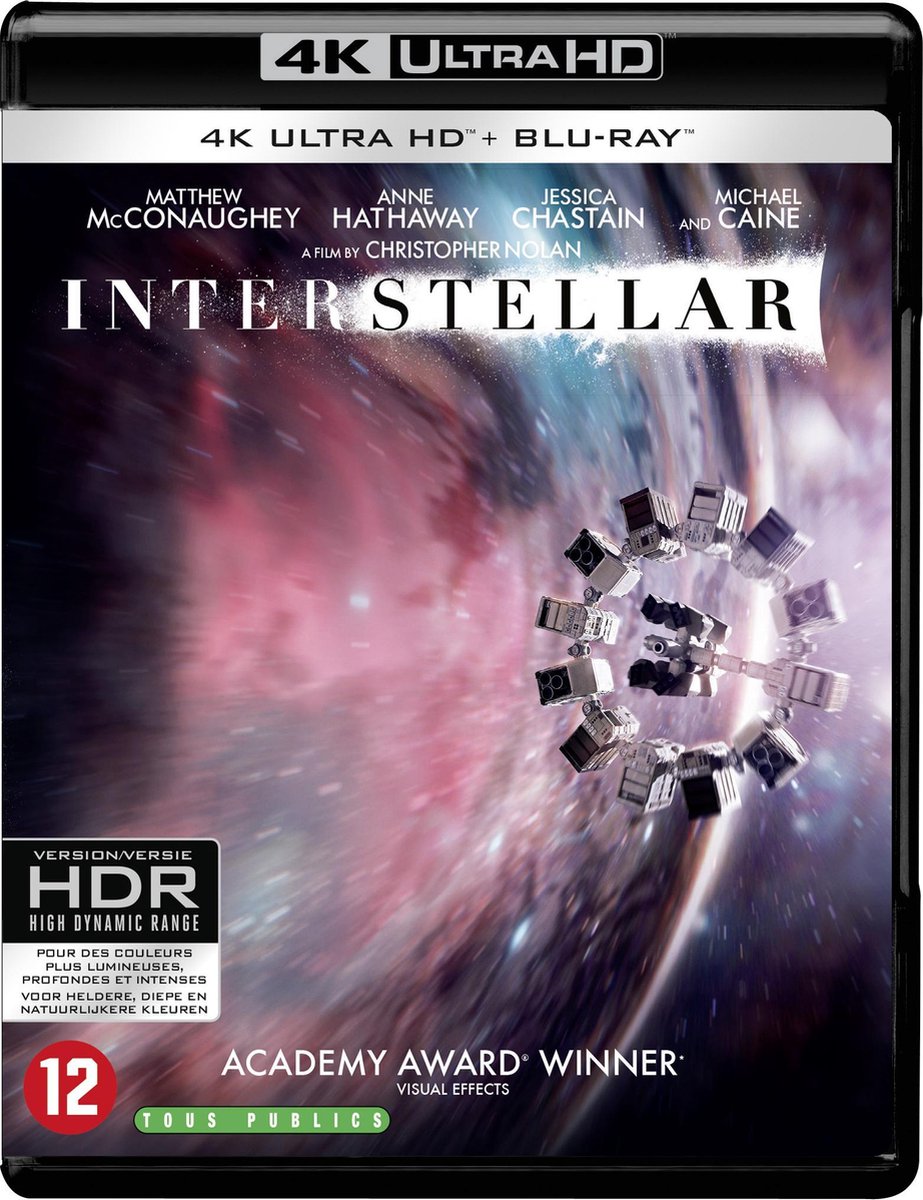 Interstellar is wederom een meesterwerk van Christopher Nolan, waarbij je bij de aftiteling met meer vragen zit, dan toen je aan de film begon.
Over de film
Oscar-winnaar Matthew McConaughey speelt ex-piloot Cooper, die nu als boer door het leven gaat. Hij laat zijn familie en een ten onder gaande Aarde achter om een expeditie te leiden ver buiten dit melkwegstelsel, om erachter te komen of er voor de mensheid een toekomst achter de sterren is. Oscar-winnaar Anne Hathaway en Jessica Chastain (genomineerd voor een Oscar) spelen ook een rol in deze mijlpaal, die door Lou Lumenick van de New York Post "één van de meest geweldige filmervaringen van deze eeuw tot nu toe' genoemd werd.
Christopher Nolan
Interstellar is een film van regisseur Christopher Nolan. Nolan leverde al eerder prachtfilms waaronder Inception en de The Dark Knight-trilogie. Zijn films staan bekend om de ingewikkelde plots en zetten je hoe dan ook aan het denken. Interstellar is daar zeker geen uitzondering op.
-
Matthew McConaughey
Anne Hathaway
Jessica Chastain