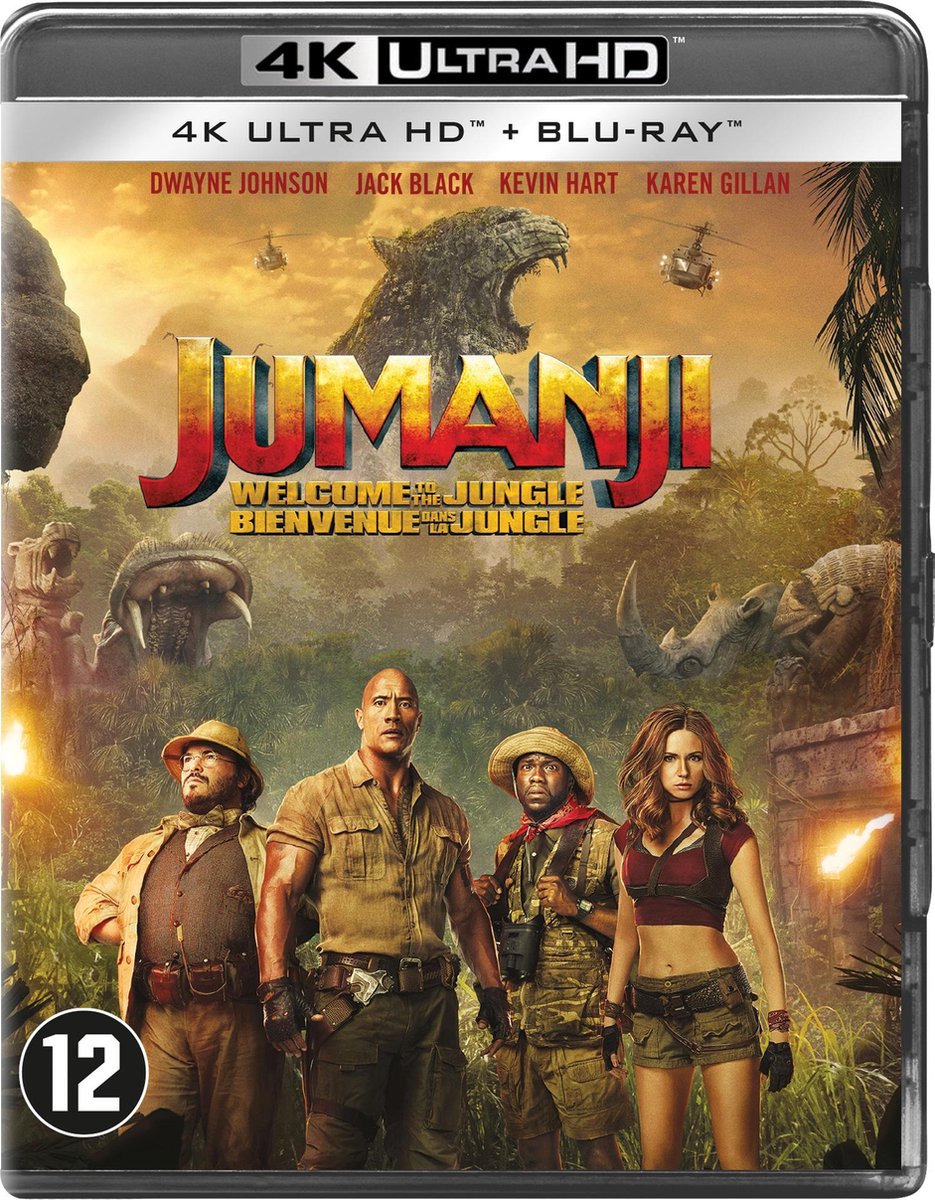 In het gloednieuwe avontuur JUMANJI: WELCOME TO THE JUNGLE zijn de rollen omgekeerd wanneer vier tieners de wereld van het spel Jumanji binnengesleurd worden.
Wanneer vier middelbare scholieren een oude videogame genaamd Jumanji ontdekken waar ze nog nooit van hebben gehoord, worden ze meteen de junglewereld van van het spel ingetrokken. Ze veranderen in de game-personages die ze zelf kozen: fanatieke gamer Spencer verandert in een gespierde avonturier (Dwayne Johnson, Fast & Furious 8); steratleet Fridge wordt een stuk kleiner en verandert in een wijsneuzige geleerde (Kevin Hart, Central Intelligence); de populaire Bethany transformeert in een oudere professor (Jack Black, Kung Fu Panda); en de verlegen Martha wordt juist een stoere vechter (Karen Gillan, Guardians of the Galaxy). Al snel ontdekken ze dat je Jumanji niet zomaar speelt - je moet het zien te overleven. Om het spel te verslaan, moeten zij het gevaarlijkste avontuur van hun hele leven ondernemen, anders kunnen ze voor eeuwig in de game vast blijven zitten...
Verder met o.a. Nick Jonas (Kingdom) en Bobby Cannavale (Annie, Chef).
-
Dwayne Johnson
Jack Black
Kevin Hart