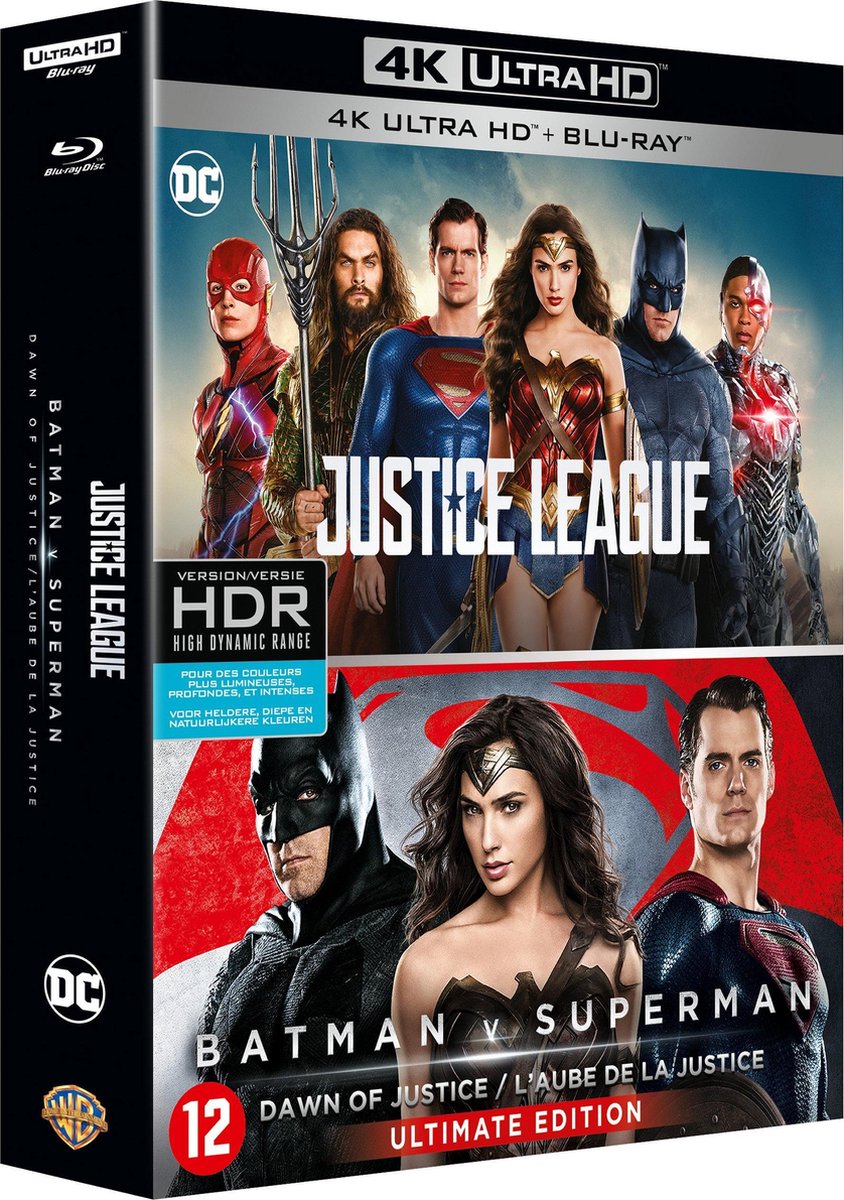 Dit is de 4K Ultra HD blu-ray boxset van de twee DC Comics films Justice League & Batman V Superman.
Justice League
Warner Bros. Pictures brengt voor de eerste keer het epische actie avontuur Justice League naar het grote doek. Geregisseerd door Zack Snyder en met in de hoofdrollen de DC Comics Superhelden samen: Ben Affleck als Batman, Henry Cavill als Superman, Gal Gadot als Wonder Woman, Ezra Miller als The Flash, Jason Momoa als Aquaman en Ray Fisher als Cyborg.
Gevoed door het herstelde vertrouwen in de mens en geïnspireerd door de onbaatzuchtigheid van Superman, krijgt Bruce Wayne nu te maken met een nog grotere vijand. Maar gelukkig krijgt hij hulp van een nieuwe bondgenoot: Diana Prince. Batman en Wonder Woman moeten snel een team van metahumans samenstellen om de strijd aan te gaan met deze nieuwe dreiging. Maar ondanks het team van superhelden, Batman, Wonder Woman, Aquaman, Cyborg en The Flash, is het misschien al te laat om de wereld te behoeden voor een catastrofale ramp.
Batman v Superman : Dawn Of Justice
Het officiele vervolg op Man Of Steel uit 2013! Uit angst voor de acties van een god-achtige superheld, neemt Gotham City's eigen formidabele, krachtige burgerwacht het op tegen Metropolis' meest vereerde, hedendaagse redder, terwijl de wereld worstelt met wat voor soort held het echt nodig heeft. En met Batman en Superman in oorlog met elkaar, ontstaat snel een nieuwe dreiging, waardoor de mensheid in groter gevaar is dan dat het ooit gekend heeft.
-