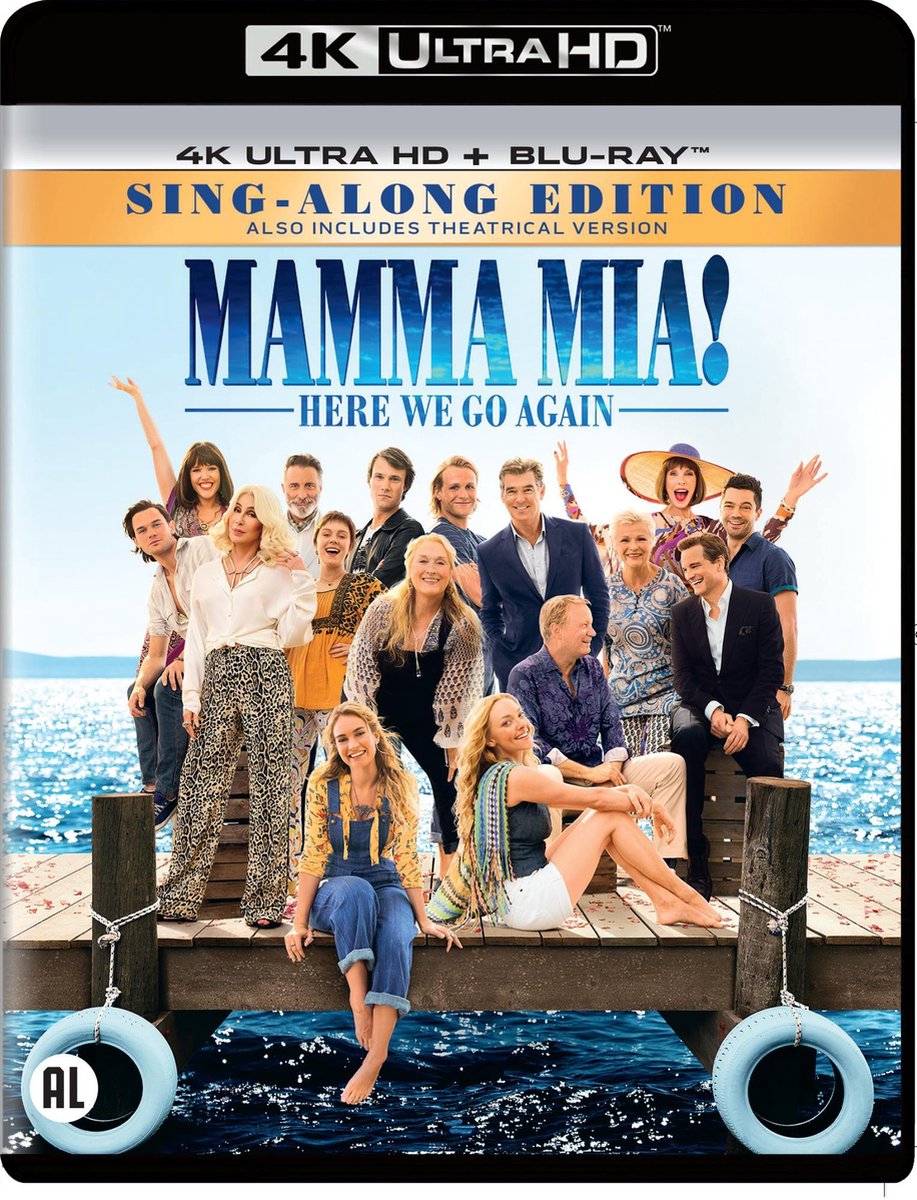 Zing, dans, lach en word opnieuw verliefd met het feel-good film event van deze zomer: Mamma Mia! Here We Go Again.
Tien jaar na het wereldwijde succes van Mamma Mia! The Movie nodigen we je uit om terug te keren naar het magische Griekse eiland Kalokairi in een geheel nieuwe musical gebaseerd op de liedjes van ABBA. De oude cast keert terug en is uitgebreid met onder meer Lily James (Cinderella, Baby Driver) en Cher.
Net als in Mamma Mia! The Movie zien we Oscarwinnares Meryl Streep als Donna, Julie Walters als Rosie en Christine Baranski als Tanya. Amanda Seyfried en Dominic Cooper keren terug als Sophie en Sky, terwijl Pierce Brosnan, Stellan Skarsgård en Colin Firth opnieuw Sam, Bill en Harry spelen; de drie mogelijke vaders van Sophie. In deze film keren we ook terug in de tijd en zien we hoe de relaties uit het heden tot stand kwamen. Lily James speelt de rol van de jonge Donna. Alexa Davies (A Brilliant Young Mind) en Jessica Keenan Wynn (Broadway's Beautiful) nemen de rollen op zich van de jonge Rosie en Tanya. De jonge Sam wordt gespeeld door Jeremy Irvine (War Horse), terwijl de jonge Bill gespeeld wordt door Josh Dylan (Allied) en de jonge Harry gespeeld wordt door Hugh Skinner (Kill Your Friends).
-
Christine Baranski
Pierce Brosnan
Dominic Cooper