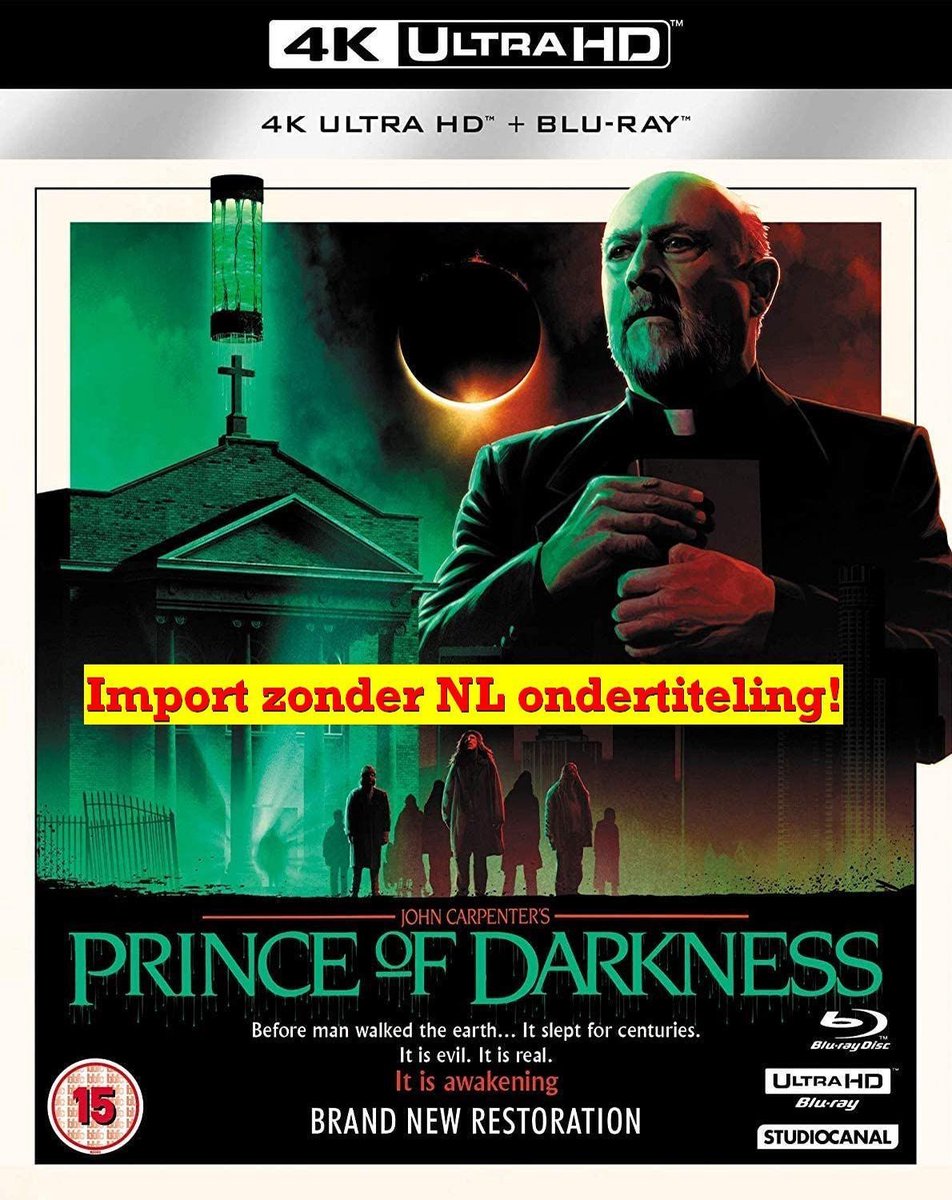 John Carpenter's 1987 cult classic Prince of Darkness has been stunningly restored in 4K.
Deep in the basement of an abandoned church, once run by a sinister religious sect, lies a strange bottle of green liquid being investigated by a group of local theoretic physics students. But as the night draws in the students soon realise that the relic holds a dark and powerful force beyond their control. A force that could well be the essence of pure evil: the remains of Satan himself.
The 2018 restoration of Prince of Darkness was made from the original camera negative. A full 4k 16bit Dolby Vision workflow was applied to create a 4K DCP, UHD version and a new HD version which were produced with the same high technological standards as today's biggest international film releases.
The restoration and new UHD version was colour graded and approved in Los Angeles by the Cinematographer, Gary B. Kibbe (ASC).
-