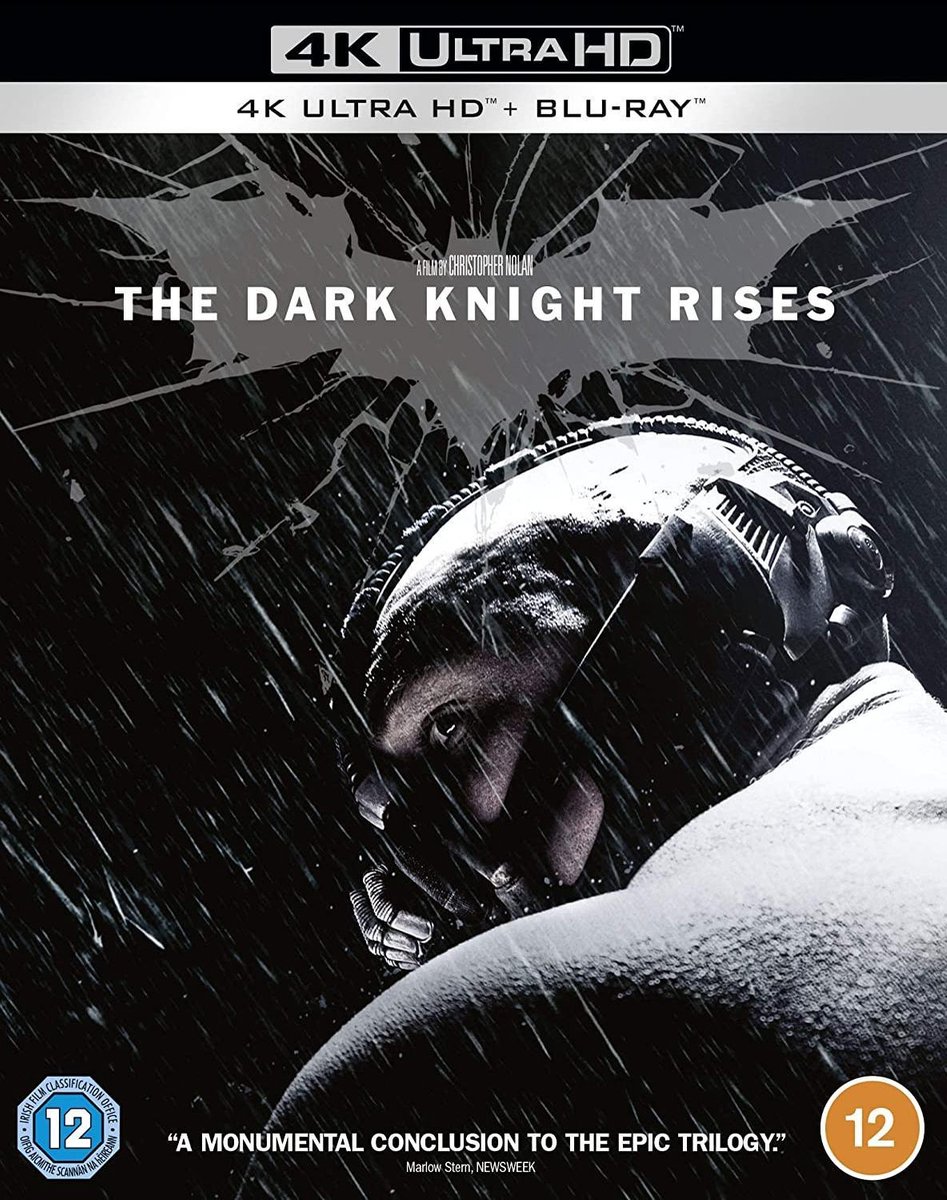 The Dark Knight Rises is het epische slot van Christopher Nolans Dark Knight-trilogie.
Het is acht jaar geleden dat Batman in de nacht verdween en op slag veranderde van held in voortvluchtige. Door de schuld op zich te nemen van de dood van officier van justitie Harvey Dent, offerde The Dark Knight alles op voor wat hij en commissaris Gordon zagen als een goede zaak. Een lange tijd werkte deze leugen, alle criminele activiteiten in Gotham City werden de kop ingedrukt door de anti-misdaad wet, de Dent Act.
Maar alles verandert door de komst van een slinkse inbreker met een mysterieus motief. Veel gevaarlijker echter is de opkomst van Bane, een gemaskerde terrorist wiens medogenloze plannen voor Gotham Bruce uit zijn zelf opgelegde ballingschap drijven. Maar zelfs wanneer Bruce zich weer in cape en masker hult, kan het zo zijn dat hij geen partij is voor Bane.
EIGHT YEARS AGO, after assuming the blame for D.A. Harvey Dent's death, a disgraced Batman (Christian Bale) mysteriously vanished. But everything changes with the appearance of a cunning cat burglar (Anne Hathaway) and the arrival of Bane (Tom Hardy), a ruthless madman. Bane's reign of terror forces Bruce out of his self-imposed exile and into the ultimate battle for Gotham City's survival…and his own THE BATMOBILE Witness all five Batmobiles together for the first time in history. Dive deep into every aspect of the most awe-inspiring weapon in Batman's arsenal as you journey through the birth and evolution of this technological marvel and cultural icon. ENDING THE KNIGHT A comprehensive look into how director Christopher Nolan and his production team made The Dark Knight Rises the epic conclusion to the Dark Knight legend. AND MUCH MORE!
-