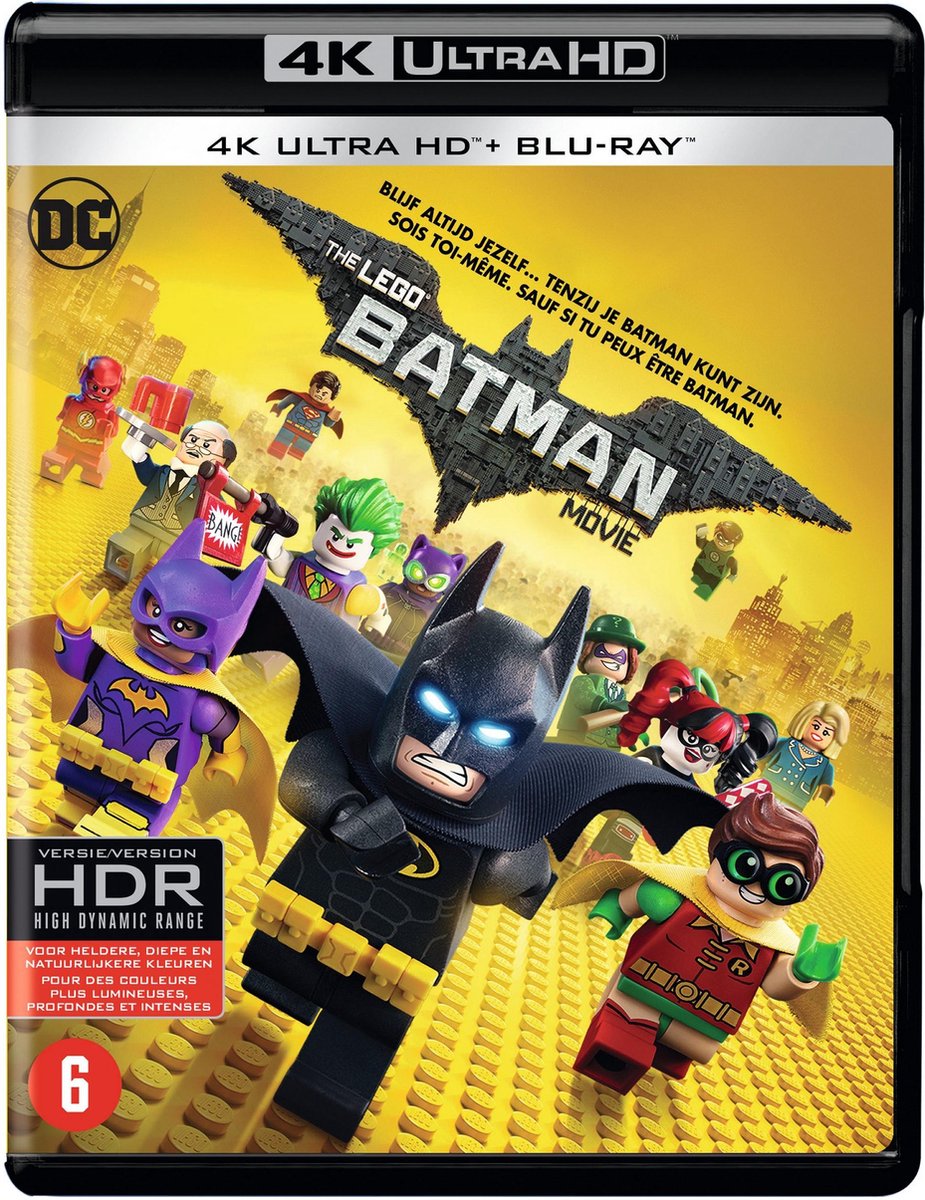 De wereldwijd succesvolle LEGO® Movie zette al vrolijk en brutaal de toon, nu beleeft zelfbenoemd leider LEGO® Batman zijn eigen avontuur op het grote scherm!
Dit hoogstvermakelijke animatiespektakel brengt je in een absurd tempo een spervuur van filmverwijzingen, woordgrapjes, superheldensatire en doldwaze actie in LEGO-stijl. Er broeit iets in Gotham en als onze favoriete vleermuisman LEGO® Batman de stad uit handen wil houden van The Joker zal onze eenzame stijder moeten gaan samenwerken. En misschien, héél misschien, kan er dan zelfs een glimlachje vanaf...
Bekijk ook The LEGO Movie. Klik hier.

Bekijk ook The LEGO Ninjago Movie. Klik hier.
Bonusmateriaal:
• Director and Crew Commentary
• Original Animation Shorts
• The Master: A LEGO Ninjago Short
• One Brick at a Time: Making the Lego Batman Movie
• Rebrick Contest Winners
• Inside Wayne Manor
• Brick by Brick: Making of the LEGO Batman
• Behind the Brick
• Me and My Mini Fig
• Comic Con Panel
• Deleted Scenes
-