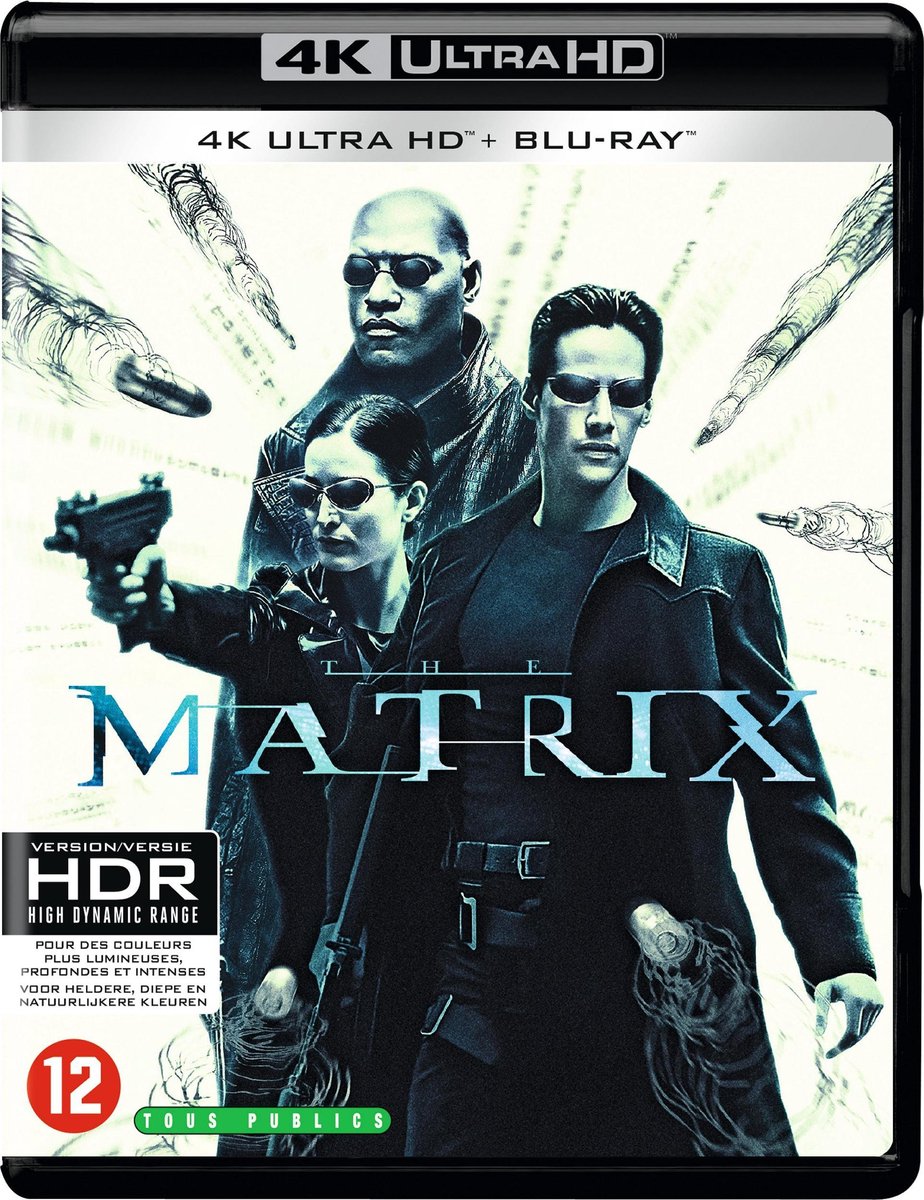 In deze met een Oscar® bekroonde cyberthriller, geschreven en geregisseerd door The Wachowskis, staan Keanu Reeves en Laurence Fishburne vooraan in de strijd om de mensheid te bevrijden.
Waarneming: Onze alledaagse wereld is echt. Realiteit: Deze wereld is bedrog, een gedetailleerde leugen voortgebracht door oppermachtige machines met kunstmatige intelligentie die ons leven beheersen.
Verbijsterende stunts. Verbluffende technobeelden. Mega-actie. Als je deze film één keer hebt gezien, laat hij je nooit meer los. Het verhaal is van het hoogste niveau, de speciale effecten zijn baanbrekend voor de filmindustrie uit jaren 90 - kortom, een klassieker in zijn genre.
Let op: dit is alléén het eerste deel uit de populaire trilogie: the Matrix in 4K Ultra HD. Het product bevat zowel de 4K Ultra HD blu-ray van de film, de Full HD blu-ray van de film en een disc met al het bonusmateriaal.
-
Keanu Reeves
Laurence Fishburne
Carrie-Anne Moss